Anime Film Tsurune Reveals 2022 Premiere, New Trailer Released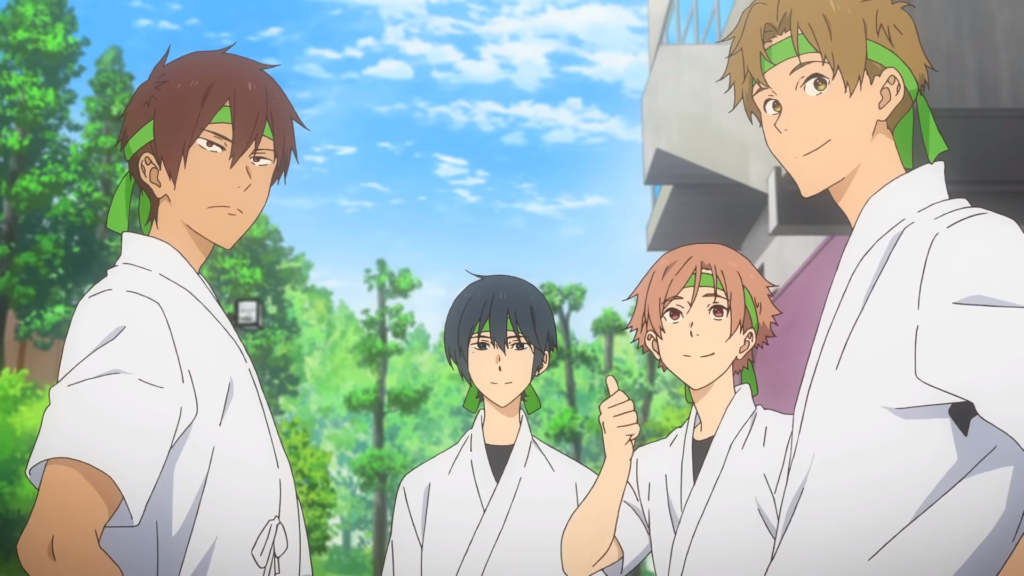 ---
Kyoto Animation recently posted a 30-second trailer for the theatrical anime film of archery club-themed anime Tsurune. The promotional video announces that the film will open in Japan in 2022. Kyoto Animation stated they will announce more details about the film in the future.
Crunchyroll and HIDIVE simultaneously aired the anime while it's being aired in Japan last October 2018 under Sentai Filmworks' license. Later in 2020, Sentai Filmworks released the anime in blu-ray with a hidden 14th episode.
Sentai Filmworks describes the story as:
Minato Narumiya used to be passionate about kyudo, the Japanese martial arts archery discipline. That is until an incident caused him to abandon the sport altogether. But when his first year of high school begins, he finds himself gravitating towards kyudo once again. Inspired by external influences, Minato picks up his bow once again. Now, Minato and his friends in the Kazemai Kyudo Club take aim for first place in the prefecture tournament.

– Sentai Filmworks
The anime film is being directed by Takuya Yamamura (Violet Evergarden), while more details are to be announced at a later date.
The anime itself was directed under Yamamura as his first series. Miku Kadowaki is in charge of character design, while Michiko Yokoto is writing the series composition. Harumi Fuuki and Lantis is in charge for the series music.
The film and the anime is based on Kotoko Ayano's light novel Tsurune: Kazemai Koukou Kyuudoubu with the help of Chinatsu Morimoto for the novel's illustration. Kyoto Animation published the novel under KA Esuma Bunko.
SOURCE: Comic Natalie