Bandai Movie Monster Series: Shin Godzilla Figure (China)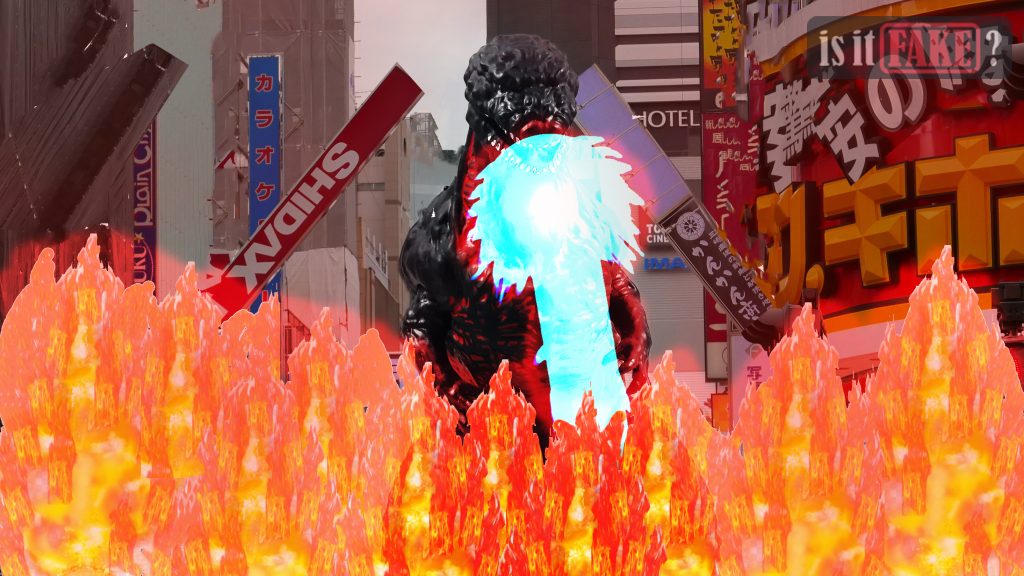 CHARACTER AND TOY LINE DETAILS
The fate of Tokyo is sealed as the God of Destruction emerges from the sea. With its gigantic, radioactive body and fiery atomic breath, Godzilla wreaks havoc throughout the city burning almost everything down to dust and rubble.
The enormous being appeared in a lot films and continues to evolve to being the King of Monsters. There are countless of enemies Godzilla had to defeat to achieve its legendary state. It will continue to do so as it faces a fiercer beast – figure pirates!
These pirates won't miss hitting the mark especially if it's a brand that's as remarkable as Bandai. They'll be doing everything they can to fill their pockets with dirty money.
Let's see how much destruction would a counterfeit Bandai Movie Monster Series Shin Godzilla deal to the armed city of Tokyo.
ORIGIN OF FAKE
Bought on: AliExpress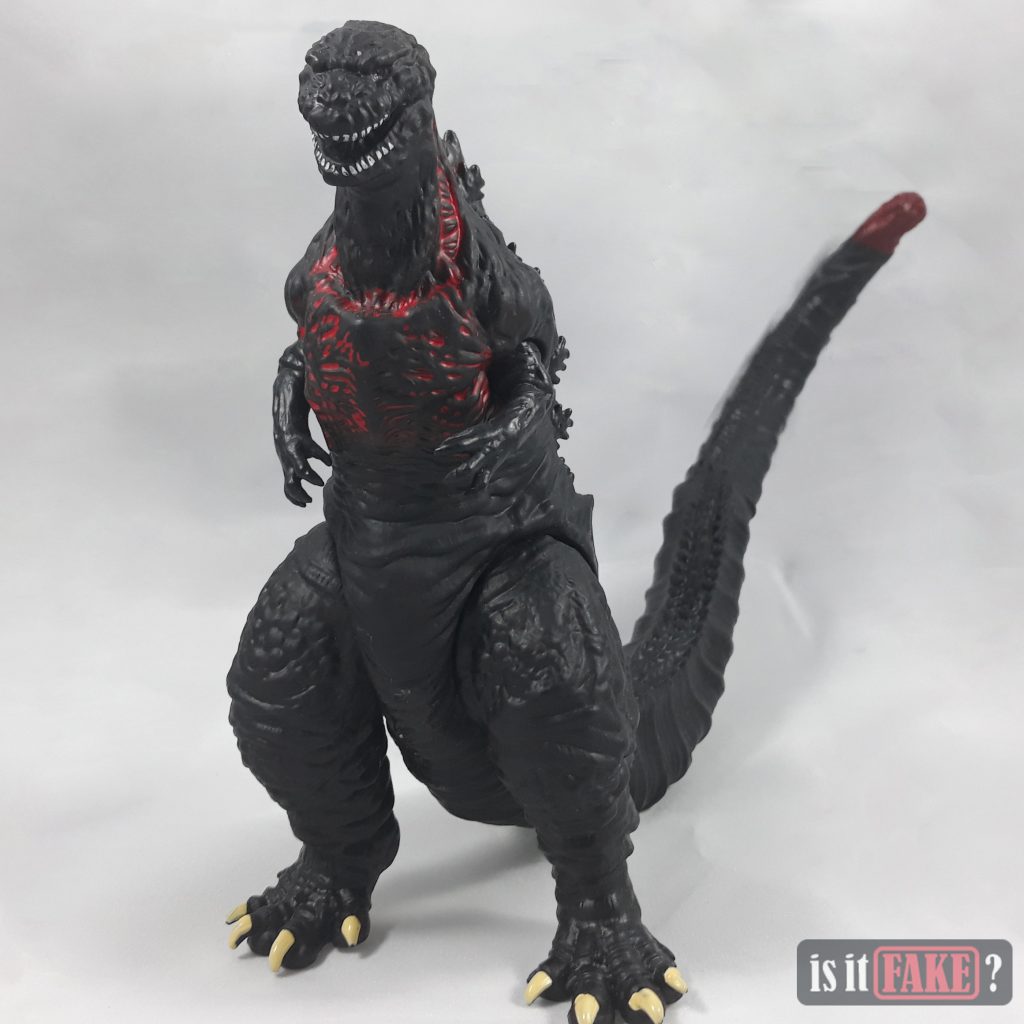 Origin: China
Vendor: Sunny Wonderland
Distribution Area: Worldwide
The world of online shopping is an amazing yet risky place especially when shopping for action figures. Notorious vendors have been found selling bootlegged figures in various e-commerce websites as if they're sharks circling around waiting to attack their prey.
One of these e-commerce websites is AliExpress and that's where we bought the Shin Godzilla action figure which was displayed together with figures from Ultra Man. It's not so sunny in Sunny Wonderland if it's all filled with cheap bootlegs.
Needless to say, a figure that's shipped from China and claiming itself to be manufactured by Bandai would give it a red flag that the product is definitely a knock-off.
DESCRIPTION OF FAKE
Every licensed figure that's shipped at your doorsteps should be inside a sealed, branded box. In the case of this Shin Godzilla we received, it was packaged in bubble wrap then was put straight to shipping. Even if it was a secondhand trade, an action figure enthusiast would have kept its original packaging, put the figure in its original position, and shipped it enclosed in bubble wrap.
There's also a big difference between a figure and a plush toy however we see that the vendor described it as a plush in the packaging. The packaging says a lot about its authenticity but we're just getting started.
We've come up with Bandai's Movie Monster Series Shin Godzilla to challenge this atrocious knock-off. The fake Shin Godzilla's awful contour detail can be noticed at close sight so it can be mistaken for a legit figure when viewed from a fair range. Its dull texture is an evidence of the cheap material it's made from as compared to the official figure which looks more detailed with its rough edges.
Though, it doesn't stop there as it's completely noticeable that the fake Shin Godzilla's body should be having a proper irradiated effect rather than just red paint smothered to make a poor blood effect. If that doesn't tick you off then better take look at its mouth as strokes of white paint are what's made out of its teeth. Aside from that, it doesn't look like as terrifying as the official one with the shabby details on its claws. Lastly, its eyes are nowhere to be found at first glance and that would probably tip you off that it's a counterfeit.
Apart from the fake's inferior carving, its physique appear a bit smaller than the official. Although, it would still look legit as there's only a tiny difference with its form. It's still functional with its retractable parts and they're also rotatable. However, we've noticed that the end of its tail is quite loose compared to the other removable parts.
After seeing a full view of the official Bandai Movie Monster Series Shin Godzilla, it would make you feel you've really seen the epitome of apocalypse as it's very realistic. The way it's sculpted looks professional and the paint job is spot on compared to the fake. Its texture also looks crisp from the pictures and would really give you the chills just by staring at it.
With the images shown above, the problem with the bootleg is that it tried so hard to imitate the original Movie Monster Series Shin Godzilla that it even imprinted the copyright holder's information on its soles.
Now, if you think the fake's already despicable as it is then let's look at its price.
PRICE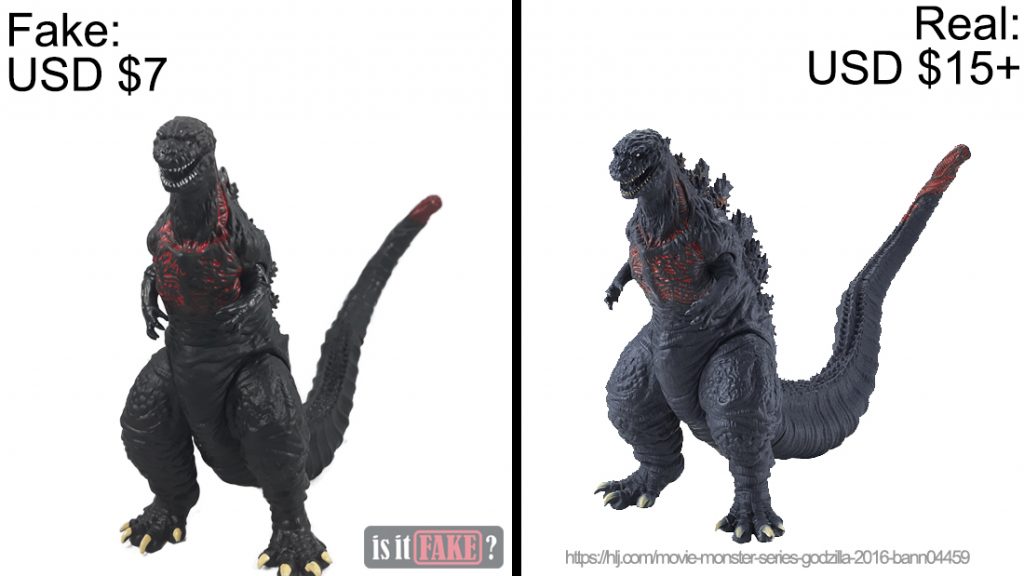 Getting a $7 action figure in the mail may be fulfilling but not in the case where you'll be receiving a fake. Also considering the shipping cost, especially if the source is from overseas, it's definitely not worth getting your hands on this awful piece as there are many sources where you can get yourself a brand new and high-quality Shin Godzilla figure. On top of that, the price is still affordable for the licensed Bandai Movie Monster Series Shin Godzilla as you can only get them as low as $15.
WHERE TO BUY THE REAL BANDAI MOVIE MONSTER SERIES: SHIN GODZILLA FIGURE
At Bandai's official shopping website, we'll be able to find the Movie Monster Series sold as a set. It comes with different forms of Godzilla including the Shin Godzilla which appeared in the 2016 movie.
Of course, there are reputable websites that can ship overseas. HobbyLink Japan has long been around to help figure enthusiasts complete their collection with their wide selection of figures from Japan. You can also find great deals for other figures from the Godzilla series manufactured by Bandai there.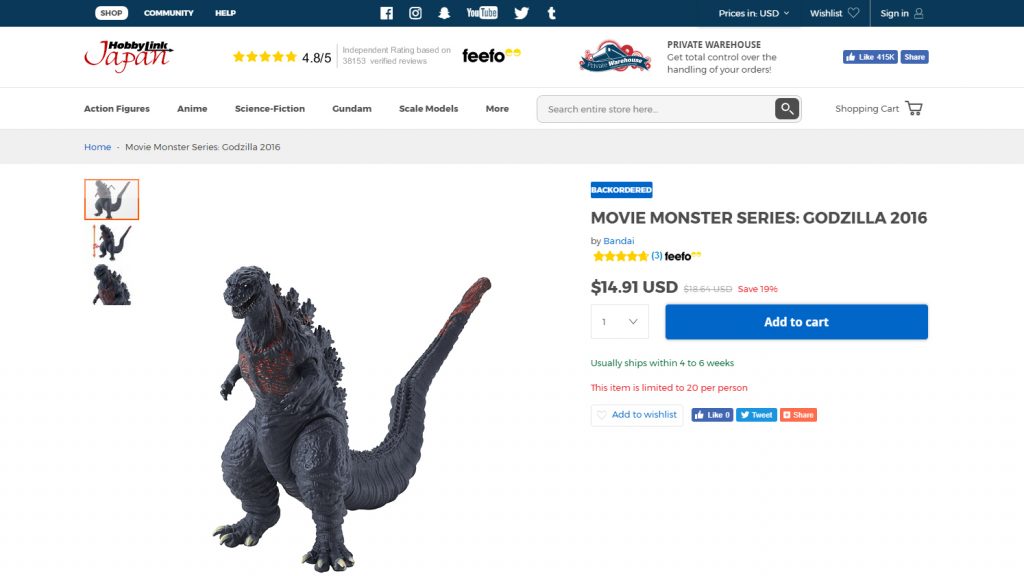 If you're into hardcore figure collection, you may also want to check out this ferocious Shin Godzilla from X-Plus found at BigBadToyStore.
It is indeed a sight for this almost, if not completely the same, replica of the actual Shin Godzilla in the movie, and it looks like it would really tear a city apart if it's real. It might cost a lot but seeing how it's already sold out, our collector friends definitely loved the sight of it.
There are also Shin Godzilla figures to be found in Amazon like this one here by Bandai S.H.MonsterArts.
It's readily available and also sold by Bandai through Amazon so it would guarantee a high-quality licensed figure.
There are, however, shady toy stores lurking in Amazon so getting your research done first is must when buying action figures online. If in doubt, HobbyLink Japan and BigBadToyStore is there for your toy figure needs!
OUR VERDICT
This fake Bandai Monster Movie Series Shin Godzilla figure wouldn't even pack a punch if it gets bombarded by the Japan Self-Defense Force tanks. Most probably, it won't even wreck a single tower because of its lack of radioactive consumption and fragile physique. But exaggerations aside, the inferior carving plus its sloppy paint job are already enough to give the figure an 85% terrible rating.