The Ugly Side of KDrama DVDs in the Philippines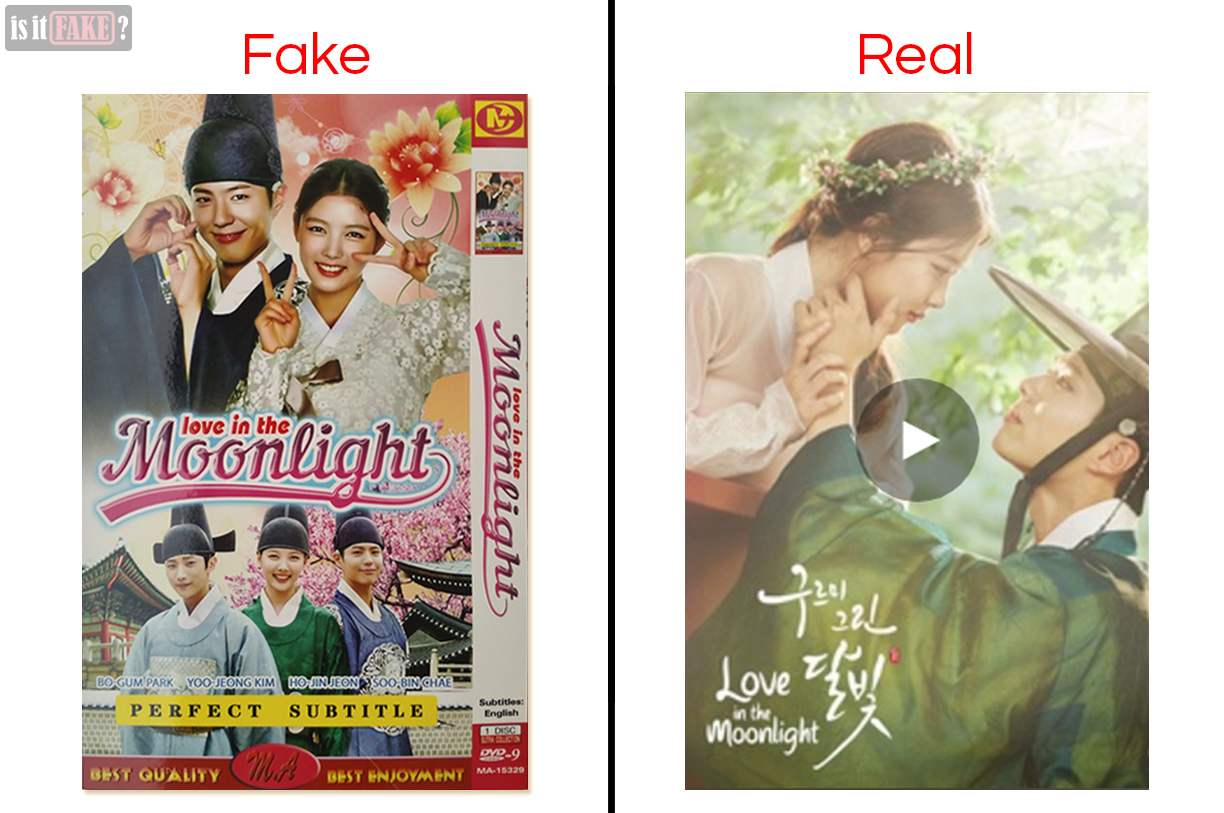 Series Details
Period romance Love in the Moonlight, also known as Moonlight Drawn by the Clouds, is one of 2016's most beloved South Korean dramas. A coming-of-age story revolving around the relationship between a Crown Prince and a eunuch, the show continues to capture the hearts of audiences not only in its native country, but overseas, as well.
Wonderful shows such as Love in the Moonlight are the reason there has been a huge surge in pirated K-dramas. The sad truth is that only pirates benefit from piracy. Everyone else, from the studios to the fans, get the short end of the stick. In this article, we're therefore going to discuss how you, as the consumer, won't get any quality out of fakes, such as this Love in the Moonlight DVD from M.A.
Origin of Fake
Bought in: Philippines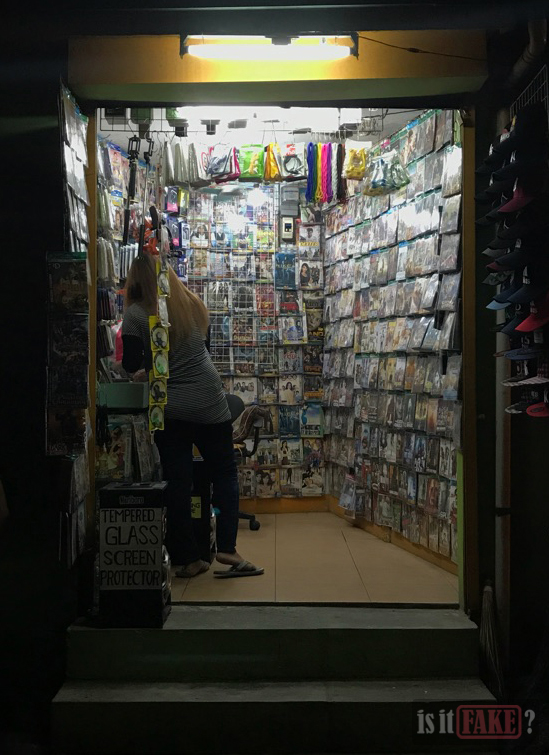 Video Origin: KBS (TV rip)
Subtitle Origin: VIU
Vendor: M.A
Distribution Area: All around Philippines
DVD Production Date: 2016-10-19, 16:25 (UTC +8)
DVD Medium: DVD-ROM
Burning Software: Nero Burning ROM
Burning Hardware: Unknown
When you find yourself in a cramped establishment that uses cheaply packaged DVDs and other items for wallpaper, you can bet you've just walked into a store peddling illicit goods. Needless to say, we purchased the fake Love in the Moonlight DVD from a streetside shop that looks exactly as we just described.
What you don't find on the walls are stored in boxes or shelves. With increasing pressure from local authorities, some shops have taken to hiding all their fake DVDs this way, so you won't know they're selling them unless you ask, or one of the shop attendants tells you.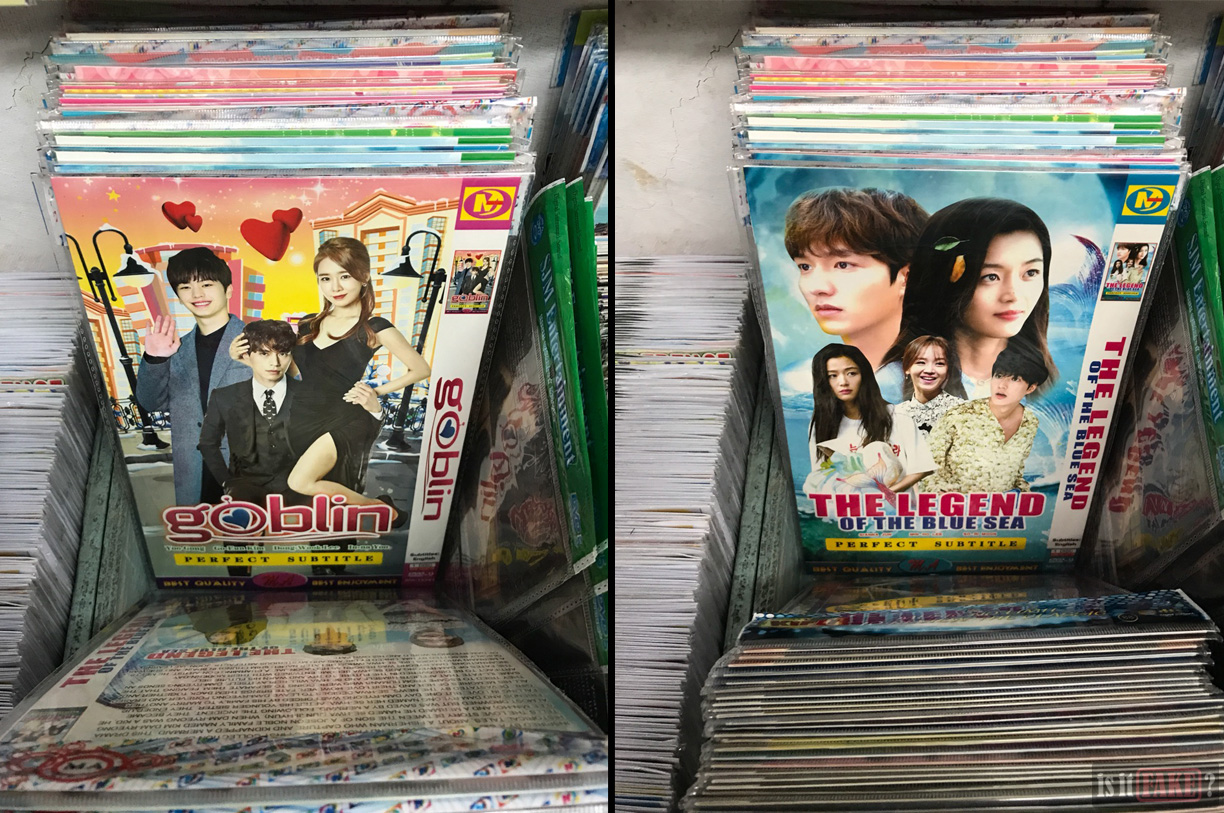 Philippine pirates are none too shy about adorning their "products" with their "brand" names and logos. This happens to be the case here, where they've identified themselves as M.A.
The fake Love in the Moonlight DVD doesn't specify what M.A is, but another counterfeit DVD from the same company lists their full name as M.A (国际) 影业娱乐有限公司. This is Chinese for M.A (International) Shade Industry Entertainment Limited Company.
We could find no information about any such company on the internet. True, even in this day and age, not all legit companies have websites. But it's highly suspicious when said company offers a product of such inferior quality that there's no way its legal owner could have given them the go-ahead to manufacture and distribute it – especially when said product is something as high-profile as Love in the Moonlight.
Description of Fake
Like most pirated DVDs from the Philippines, the fake Love in the Moonlight DVD comes packaged in a clear plastic sleeve. This specific sleeve is branded Oker – a generic type of cheap plastic packaging you can buy from most online stores.
The actual cover is made of cardboard. The pictures featured on it are slightly more vivid and less blurry than what you'd expect from a fake, although it's still a far cry from what you'd get from official product. To lend this DVD some semblance of legitimacy, these pictures are official cast photos and promotional images taken from various online sources, such as entertainment news sites and KBS World TV's own Twitter account.
The cover design is where things get messy, as it is simply a Photoshopped collage of these pictures.
As you've probably already noticed, M.A.'s name and logo are everywhere on the packaging and cover. It's hard to say what MA-15329 refers to, as research only yields information unrelated to Love in the Moonlight.
For the front cover's upper image, the artist took an official photo, cropped out the background and replaced it with flowers, then moved the two actors closer together.
Additionally, the artist designed their own version of the Love in the Moonlight title. The original title is, of course, in Korean, but an English version exists, which you can see above. The fake title and the official title use different fonts.
The made-up Love in the Moonlight title appears on the front cover three times and in three different sizes. One of them is even written vertically on the margin. Similarly, the main image comes in two sizes, the one on the margin basically serving as a thumbnail. It's not only redundant, it's also poor visual composition.
The back's design  is just as repetitious. This time, however, we see the Love in the Moonlight synopsis in English. It's difficult to pinpoint the exact origin of this abstract, but AsianWiki is a likely candidate.
To make the fake Love in the Moonlight DVD appear like a licensed product, a copyright warning is placed at the bottom of the back cover.
Near this warning is a bunch of information about the DVD. Unfortunately, all of it is inaccurate.
Obviously, Love in the Moonlight isn't a product of Indian cinema, so the mention of Bollywood is extremely strange. Scanning the barcode doesn't result in any item even remotely related to Love in the Moonlight.
Additionally, according to the text on the back. this DVD's video resolution is 1080p, and the sound is Dolby Digital. Unfortunately, these claims couldn't be further from the truth, as  you shall see further below.
The disc itself is wrapped in a flimsy cloth.
When we inserted the disc into our DVD player, the device had some trouble reading it. What truly alarmed us, however, were the sliding noises produced by the interaction between the disc and the player.
Sometimes, such noises are a symptom that something is wrong with the device. At other times, however, the source of the noise is the disc itself. It's more likely to occur with discs that are burned by amateurs than those that are legally and commercially manufactured.
Things got a lot weirder when we finally got the DVD to run.
First and foremost, this "DVD" is not a DVD at all. It's a disc containing 18 separate AVI files, each one an episode of Love in the Moonlight. Unlike official DVDs, you can't access the episodes from a single specialized menu – you'll have to play each episode individually.
Each episode opens with an intro from M.A.
And thus we come to the most unforgivable thing about this fake: its video quality.
Long story short, the video resolution is a laughably tiny 320 x 240. In today's world, where we've been spoiled by high-definition TV, 320 x 240 is almost like a throwback to an age before DVDs. Of course, you can fiddle around with your video player to show the episodes in full screen, but that will only result in severe blurring and pixelation.
And because the episodes are hardsubbed, the subtitles suffer from this visual degradation, as well, making them a pain to read. This renders the entire DVD completely unwatchable.
Here's a more detailed breakdown of the fake Love in the Moonlight's video quality:
420 kb/s, 320 x 240 (4:3), at 29.970 (30000/1001) FPS, MPEG-4 Visual (XviD) (Packed bitstream) (Advanced Simple@L5) (BVOP2)
The audio quality is pretty bad, too. The episodes use mono sound as opposed to stereo, so the experience is particularly disappointing if you're using headphones.
Here's the detailed breakdown of the fake Love in the Moonlight's audio quality:
24.0 kb/s, 16.0 kHz, 1 channel, MPEG Audio (MP3) (Version 2) (Layer 3)
Price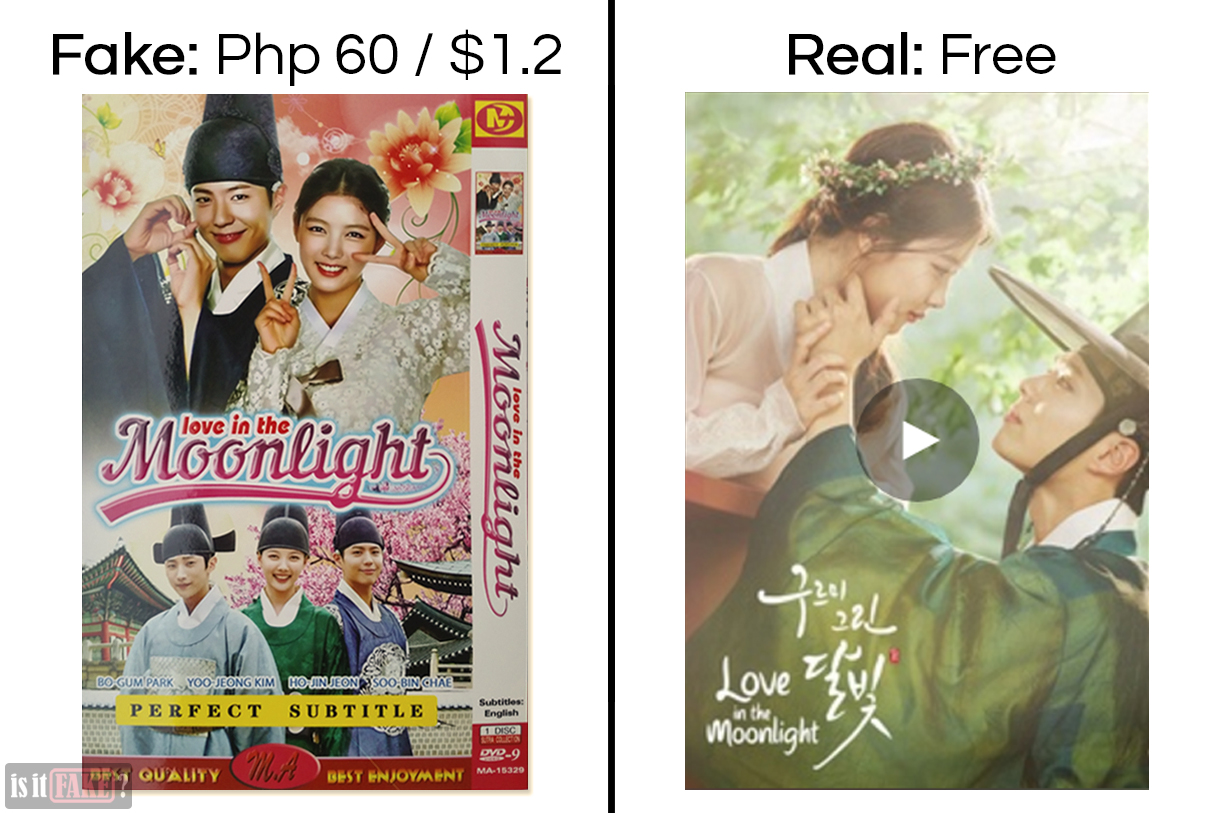 You don't need to fork out any cash to watch Love in the Moonlight, because you can watch it for free.
Where to Watch Love in the Moonlight Legally
You can watch all 18 episodes of Love in the Moonlight on VIU, an absolutely free and legal Video on Demand service. The video and sound quality are far better than the fake's.  You can also choose from a number of subtitles, including English, Indo, Malay, and others.
There's also a VIU mobile app that you can download so you can watch Love in the Moonlight and other shows on either an iOS or Android device. You can even download up to 3 episodes at a time for offline viewing. If you avail of a Premium subscription, however, VIU will grant you unlimited downloads, higher video resolutions, and other benefits.
And when you're done with Love in the Moonlight, there are over 270 other shows from Korea, Hong Kong, and Japan to watch.
Alternatively, you can watch Love in the Moonlight on iflix. There's a small subscription fee, but it gives you access to hundreds of videos from all over the world. In addition to K-dramas, there are anime series; Western movies and TV series from Disney, Marvel, and the like; and an assortment of other shows from the USA, Philippines, Japan, and more.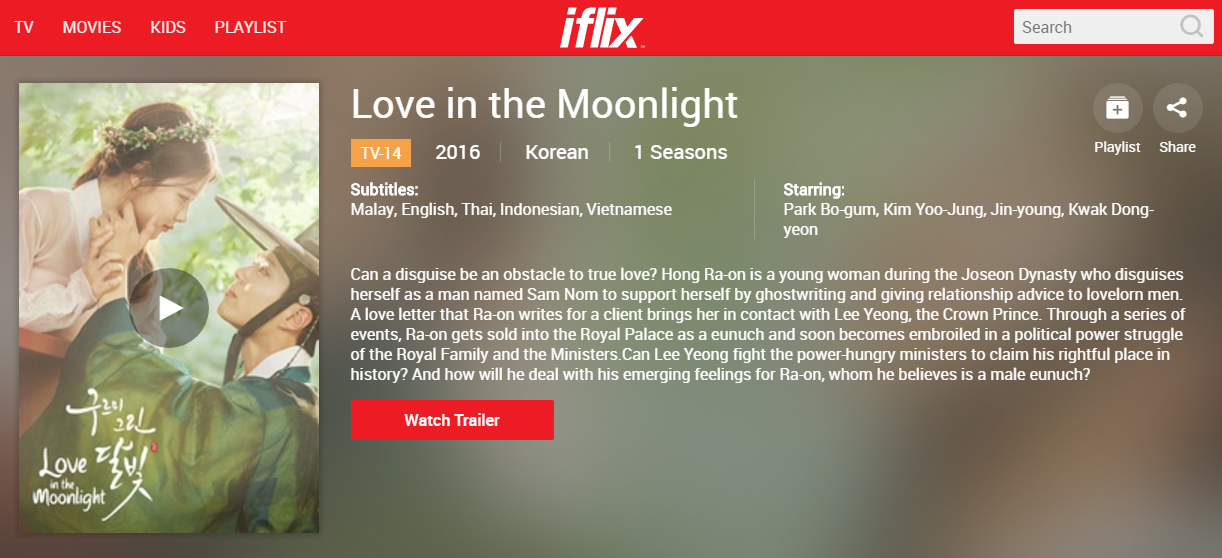 If you want Love in the Moonlight dubbed in Tagalog, you can watch it on ABS-CBN's  Video on Demand site, IWantTV. Not all the episodes are free though; to watch the earlier ones, you'll need to pay for Premium Access, which comes in 1-day, 7-day, and 30-day varieties.
If you're looking for other legal Video on Demand services, visit our Get-Dramas page!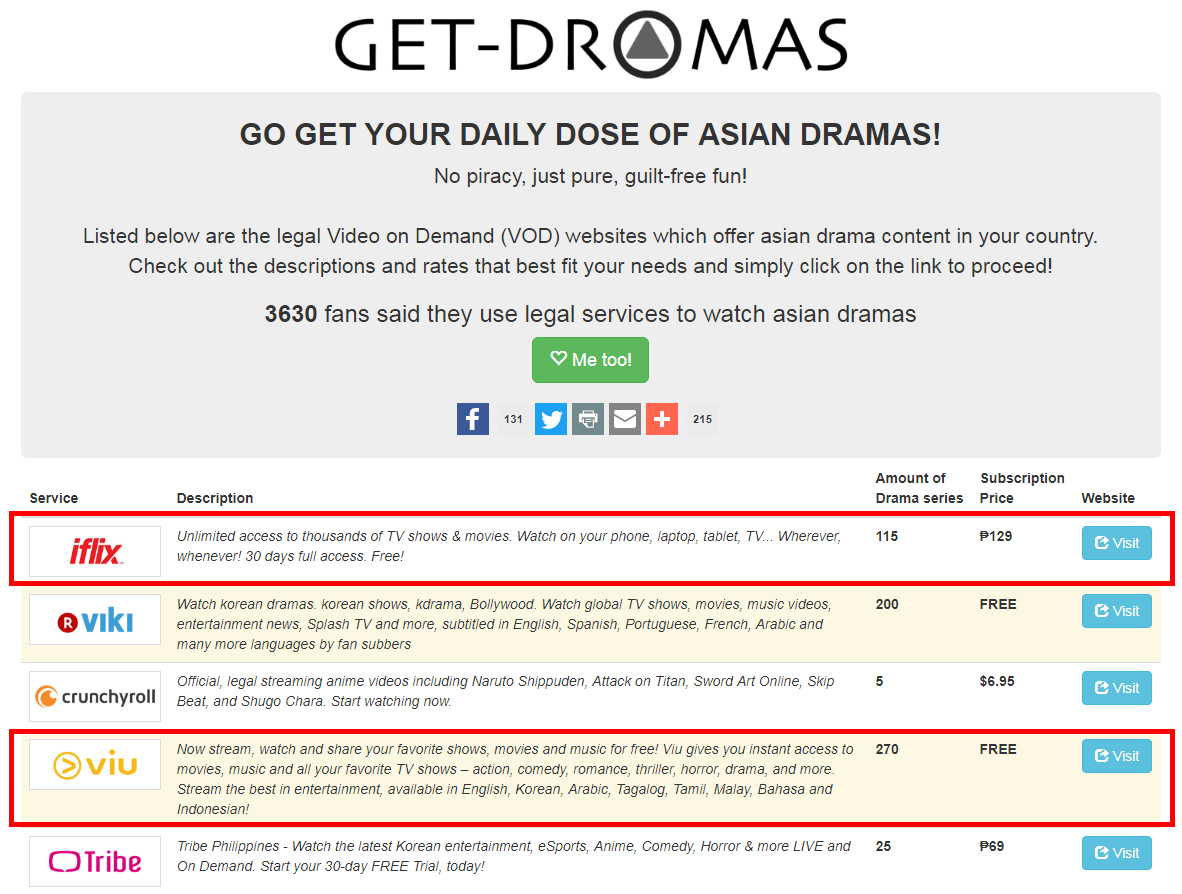 Our Verdict
This time, the pirates weren't even trying. With its abysmal video and audio quality, this fake Love in the Moonlight DVD deserves no less than a 99% terrible rating.