Fate Grand Order 5th Anniversary – Wandering; Agateram MOVIE 3rd Trailer and Premiere Date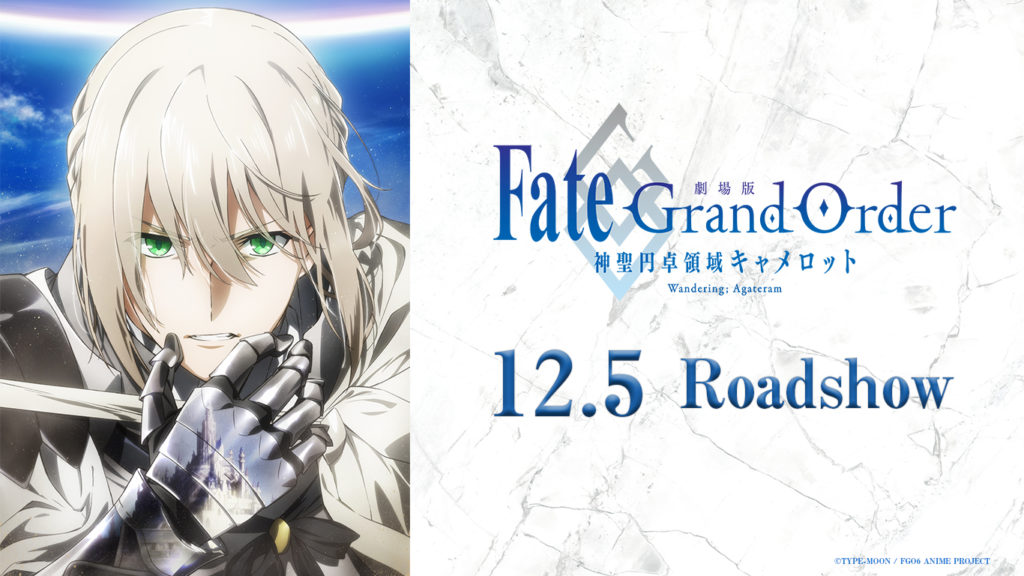 ---
Fate Grand Order celebrates its 5th anniversary with various updates and summer outfits for several servants. In addition, a new servant is coming its way to the game. Behold, Artoria Caster!
The announcement was made through the Fate Grand Order: 5th Anniversary – under the same sky – livestream held on 10th of August. New costumes were also announced and login rewards will be live by August 11th. Check out new updates by logging in on Fate Grand Order(Google Play / iOS).
In the same livestream, Fate Grand Order – Divine Realm of the Round Table: Camelot featured the third trailer for its part one of the anime film, Wandering; Agateram. You can check out the trailer here:
Originally, the movie was scheduled to premiere on August 15, but was pushed back because of the COVID-19 pandemic. The new premiere date will be on the 5th of December, 2020.
FGO6 Anime Project describes the film as:
The wandering knight, Bedivere, reaches the end of his journey.
The year is A.D. 1273 in Jerusalem.
The Holy Land has been transformed into a massive desert, the people have been forced out of their homes, and three major powers wage war with each other in this wasteland.

The Knights of the Round Table come together to protect the Holy City and their Lion King. With the whole of his kingdom summoned into a strange land, Ozymandias, the Sun-King, quietly plots against the tyranny of this bizarre realm.

The mountain people, protectors of those who were stripped of their land, await their chance at rebellion. In order to fulfill his mission, Bedivere heads for the Holy City where the Lion King rules. There he meets humanity's final Master, Ritsuka Fujimaru, who has come to Jerusalem, accompanied by his Demi-Servant, Mash Kyrielight, in their quest to restore human history.

– FGO6 Anime Project Official Website
Fate Grand Order – Divine Realm of the Round Table: Camelot is a two-part anime film adaptation of the game. Find more info on the movie here.