Full Trailer of The Promised Neverland Live-Action Revealed, New Film Poster Visual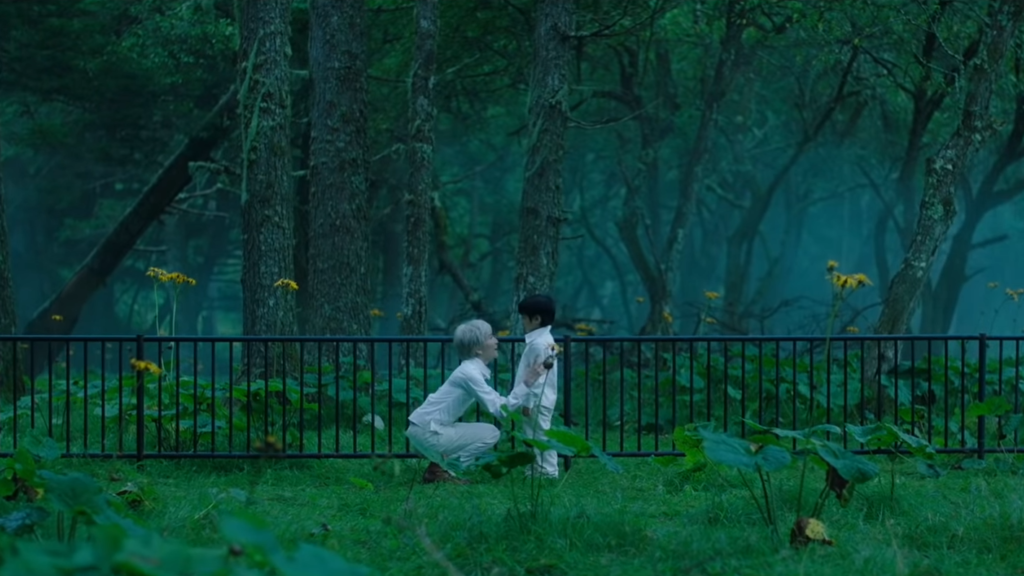 ---
Live-action film The Promised Neverland reveals full trailer of the movie. A teaser trailer was revealed last August also unveiling the premiere date of the movie on December 18th of 2020.
Check out the full trailer here:
The live-action film was adapted from The Promised Neverland manga series which ended last June 15, 2020. The anime also streamed last January 9, 2019 on Crunchyroll. It was eventually added to Netflix on September of 2020.
Viz Media publishes the manga in North America and describes the story as:
Emma, Norman and Ray are the brightest kids at the Grace Field House orphanage. And under the care of the woman they refer to as "Mom," all the kids have enjoyed a comfortable life. Good food, clean clothes and the perfect environment to learn—what more could an orphan ask for? One day, though, Emma and Norman uncover the dark truth of the outside world they are forbidden from seeing.

– Viz Media