Kotobukiya ARTFX J: Tokyo Ghoul Kaneki Ken Awakened Ver. Figure [AUTHENTIC]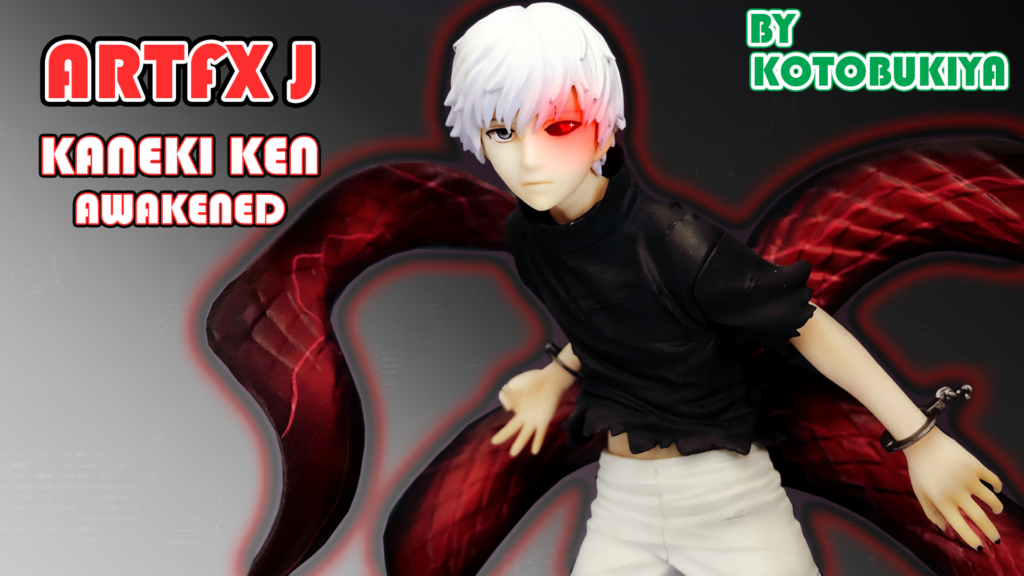 ---
Special thanks to RockGodItachi from MyFigureCollection.net for making this article possible
TOY LINE DETAILS
Back in 2019, we reviewed a despicable figure. A fake ARTFX J Kaneki Ken Awakened Ver. was unboxed before our eyes only to give us a disappointing experience. Needless to say, bootleg anime figure would only kill your excitement for figurines.
This time, we're going to redeem ourselves. You'll have your eyes set on a real figure made by Kotobukiya themselves. The brand which gives us the ARTFX J toy line covered with a deep history of figure-making. A highly stylized collection which features anime characters in dynamic and crisp poses.
Behold, the real ARTFX J Kaneki Ken Awakened Ver. is here!
KANEKI KEN AWAKENED VER. FIGURE HIGHLIGHTS
Indulge in this Kaneki Ken figure! Can you see the crisp edges and fine details? Of course you do! The real ARTFX J Kaneki Ken figure can take his mask on and off at your will.
There are definitely no flaws in the figure, and for sure, you'll get what you paid for. His hair is white as snow, plus the color detail on his kagune (the red organ behind) looks so real that it's actually intimidating. He really looks badass in this original pose of his.
For a little bit of background, Kaneki has this mannerism where he crack his index finger knuckle. If you've watched the anime, you can tell that he's in for a serious kill. He looks unpredictably calm without his mask on in this pose though.
Everything looks spot on with each details on this figure. Slightly battle-scarred outfit and cracked earth say a lot about his current battle pose. He's definitely going to lunge towards the enemy. On the side note, the base looks deceivingly realistic. Even minor enhancing details are present in the figure — such as veins between Kaneki's back and the kagune.
This figure is way far ahead of the bootleg. Here's a few comparison, if you want to see the differences:
Needless to say, authentic figures are definitely out of this world! The real ARTFX J Kaneki Ken beats the bootleg by a hundred times it's made. The real figure is worth more collecting than the fake.
You get a flawless, crisp, and fine sculpt from the ARTFX J line. For its price, we'd have to say that you get the bang for the buck!
OUR VERDICT
Initial Price: $109.99 USD
Current Price: $410 USD
There aren't any new statues made based on this design anymore. It makes sense that the price would soar 6 years after its release. Fortunately, there's a repainted version that's out for half the original design's current price.
The price spoke for the figure, nonetheless. The ARTFX J Kaneki Ken Awakened is a treasure you should die to own if you're into the franchise, or scale figures, regardless. The fine details of the figure absolutely carried it to the top of the food chain. It's a rare piece indeed so that's why we're giving it an A+ grade!