LINE Friends BT21: BTS Cooky plush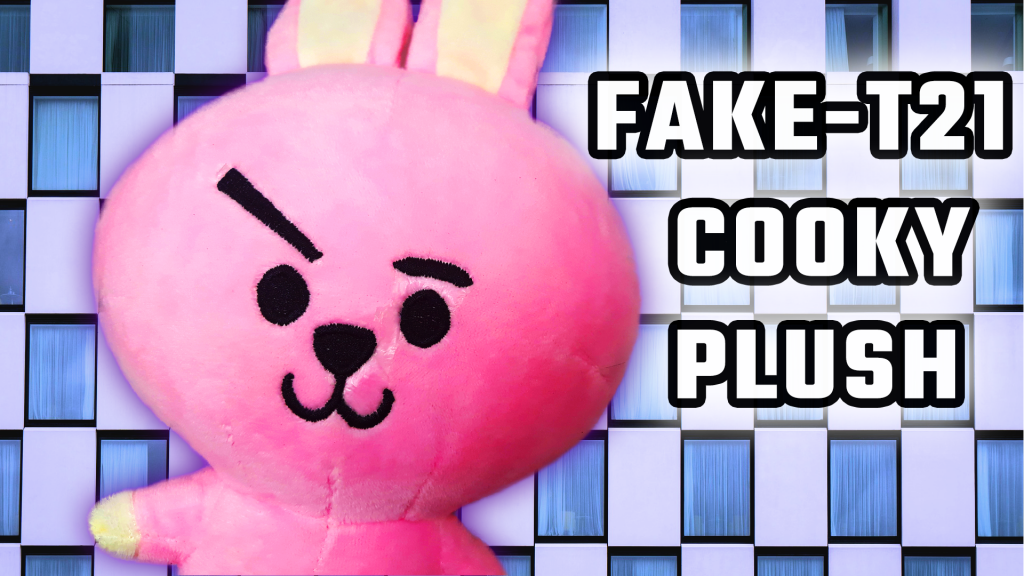 ---
CHARACTER AND TOY LINE DETAILS
Dubbed as the 'Beatles of the 21st Century,' the K-pop group BTS may still have a long way to go to be compared to the iconic band, The Beatles. Regardless, they have reached feats no other K-pop group have achieved — breaking records here and there, and invading the western market. Unlike in the 60's, the power of social media today brought forth these talented men adored by many fans.
As a result of BTS's ever rising popularity, LINE Friends launched BT21 in collaboration with the admired K-pop group. The characters in this project are based from the ideas and sketches of each BTS member which had fans screaming to buy every merchandise BT21 released. One of these characters is Cooky who was created by Jungkook.
Cooky is a pink bunny who acts tough which is noticeable in his expression. He treats his body like a 'temple' and according to his creators, he's "unexpectedly muscular" although his adorable appearance says otherwise. So if you're an ARMY, then you'll see how lovable these characters are.
While BTS rose in the top music charts, BT21 merchandise followed — expanding its stores to many countries like China, Japan, and the US. There's no doubt that BT21 characters could be on its way to iconic status, but some people hinder that opportunity while illegally making money for their own sake. Taking advantage of BT21's popularity, plush bootlegs strike once again to leech off BT21's creations.

ORIGIN OF FAKE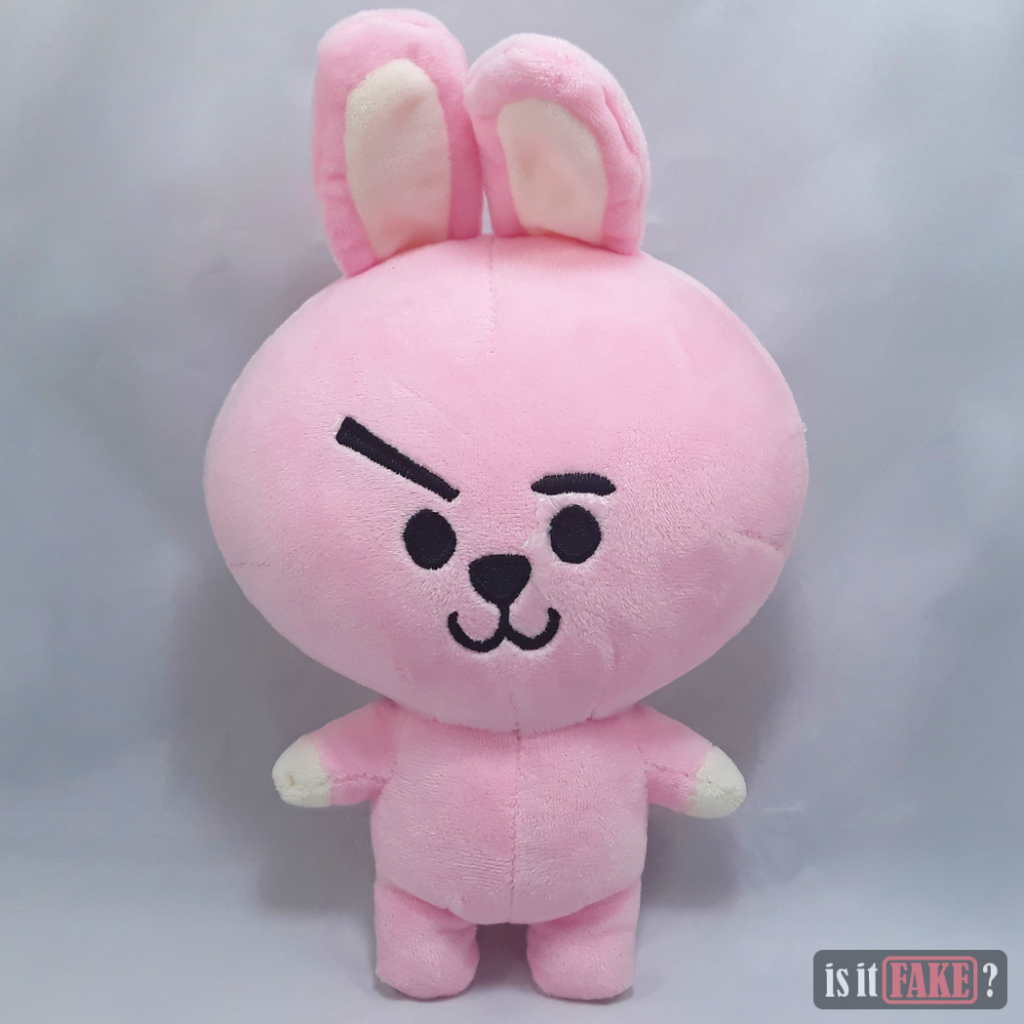 Bought on: AliExpress
Origin: China
Vendor: MIAOOWA Official Store
Distribution Area: Worldwide
There's just a lot of shady stores found on AliExpress. Random shops pop out of nowhere and will sell any goods that seem profitable — even if it resorts to selling 'unofficial' items or plainly, bootlegs.
MIAOOWA Official Store isn't such an official store itself since the items displayed are more than questionable. With the amount of misinformation on the items, the shop barely holds the benefit of the doubt card. On top of that, there's hardly any information on MIAOOWA, and search results only show links to other e-commerce websites.
Clearly, the amount of bootlegs shipped worldwide can be overwhelming. You may think that such case is just normal, but these items depreciate the value of true items which are made with fine quality. Plushies are no exception. For example, this fake BT21 Cooky plush will show you what cheap bootleg plush dolls are made from.

DESCRIPTION OF FAKE
The fake Cooky plush can easily be mistaken for the real one. As a matter of fact, it fits the description of the BT21 plush — a pink bunny who looks tough. However, it's sort of fishy since this plush only arrived in a plastic bag together with other fake BT21 plush dolls. They're basically unsealed and unprotected.
When ordering plush toys online, you have to expect these items to be inside proper packaging. A sealed box is an appropriate packaging for such items to protect it from sharp objects and the like. Nevertheless, this fake Cooky plush completely ignores that important element and probably has some visible tears.
We'll first look into the frontal features of the plush.
The fake Cooky plush oddly has plastic wrappings stuck in between the stitches on its face. For what it's for, we will never know, but what we're sure of is that the bootleg isn't ready for the market. It needs polishing so to speak.
If you look closer to its eye brows, you'll notice that the stitches are uneven — resulting with unpleasant crevices between the stitches. The edges are no different as you'll perceive the poor craftsmanship. These flaws are just one of many, but these defects already tell about the fake plush's true nature.
If you're a fan of BTS and BT21 especially, then you already have an idea how the real BT21 Cooky character looks like.
While Cooky does have a tough and cool expression to show, his bent ear is second to what's unique about him. The fake Cooky plush shows no sign of having either of the ears being floppy. Its appearance feels weird having both of its ears stand, and judging from the bootleg's build, it's only composed of two basic plush materials. The stitching on its left ear is indelibly crumpled which doesn't help its current situation.
Observing the fake plush from different angles, the item is just full of uneven stitching, and its careless stuffing give its bumpy shape. Loose threads are hanging from its right side and a little one at the back. The bootleg is just full of asymmetry within its stitches, and it could barely hold itself together. Most definitely, it isn't durable enough to last long.
The color of the fake Cooky plush is something that comes closer to the character's details. Its pink and cream color variations fits the description which looks deceiving especially if you only just got into the fandom. Regardless if it has the supposed color of Cooky, its several flaws weigh more than enough to suspect the plush — and until you see a real BT21 Cooky plush, you'll still see yourself undecided.
The real BT21 Cooky stand up plush doll has a really interesting vibe. By looking at the pictures alone, you could tell that it was stuffed just right. It's definitely balanced which makes it stand up properly — at a 35cm in height. The real plush also has its iconic floppy ears which is unique to Cooky himself. On top of that, its ears are built with metal support inside leaving its pose stationary.
Overall, the real BT21 Cooky plush shows a fluffy texture that would leave fans hugging the doll all night. Most especially, real BT21 stand up plush dolls come with a hard, sealed box which has a holographic sticker you can find at the bottom. This ensures the guaranteed quality of the product as well as its authenticity.
PRICE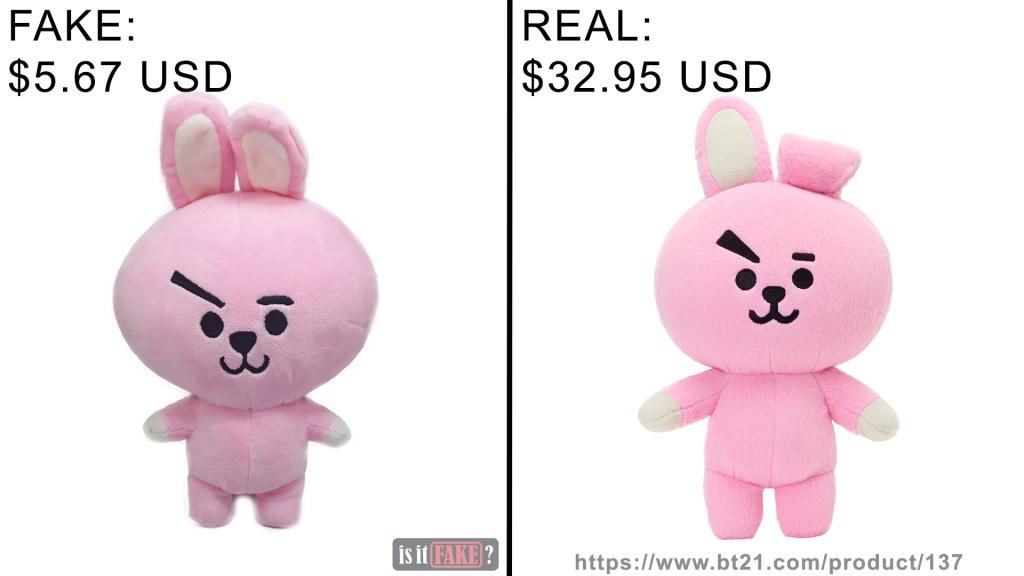 The fake Cooky plush has a price tag of $5.67 USD. That's before you add the shipping price. So once you have that on the total price, then you will just get yourself disappointed. It's obvious why fakes like this plush have a cheaper price. The amount of flaws on this bootleg says it all. So if you're eyeing for a quality plush, better just save the amount for the authentic one.
The real BT21 Cooky standing doll, on the other hand, seems reasonable for its cost since it's packed with durable and harmless materials — which is ideal for all plushies so that they serve their purpose well. For roughly $32.95 USD, the adorable BT21 plush should make every BTS fan excited in getting their own.
WHERE TO GET THE REAL BT21 COOKY PLUSH
The LINE Friends BT21 project is pretty popular not only because of BTS's solid fame, but also because LINE Friends make out the adorable characters from quality materials. This is why their other products are also sought after by collectors.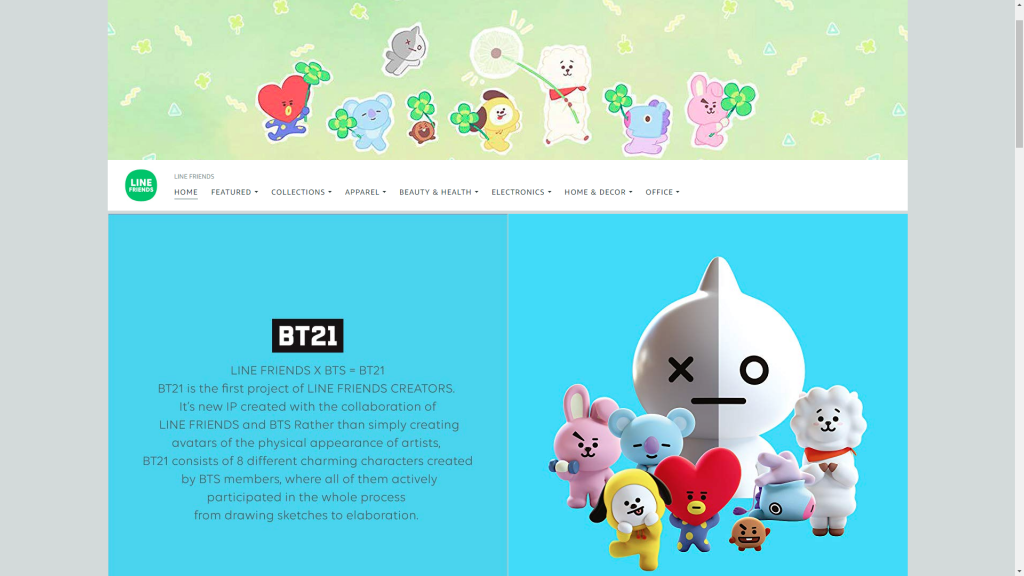 The most convenient way to shop BT21 goodies online is by going to their official Amazon store. Luckily, we found the exact Cooky standing plush doll on sale for the same amount indicated on BT21's website. If it's already unavailable by the time you are reading this, then there's still hope as it looks like that their Amazon store replenishes the stock from time to time.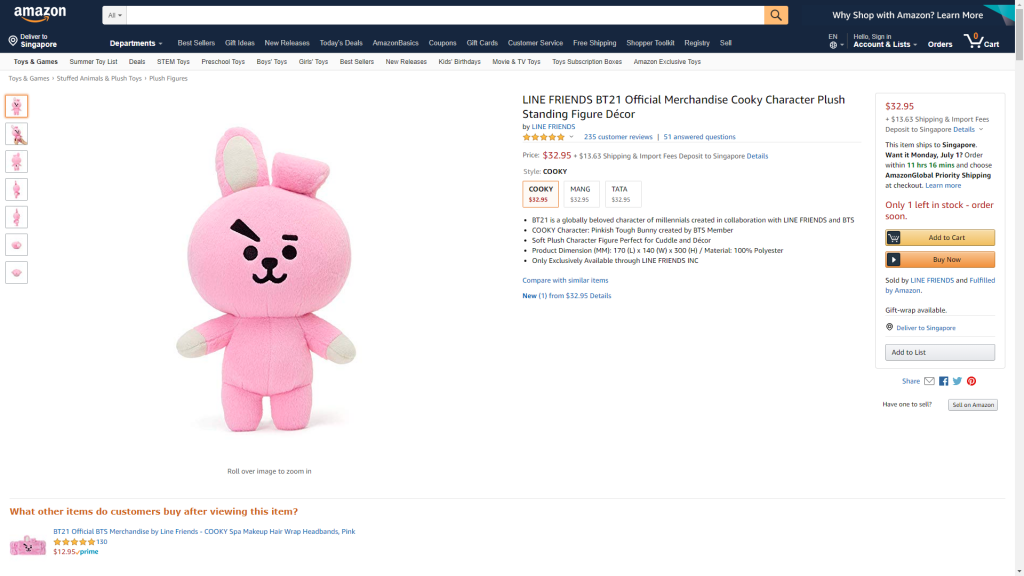 BT21 physical stores can also be found in New York, USA and if you're from Asia, numerous stores can be found in China, Hong Kong, Japan, and South Korea. You can find more information from BT21's website.
OUR VERDICT
The fake Cooky plush is a mere imitation and can easily be identified as one. With a keen eye, you'll be able to spot plushes like this bootleg. Its deformity and cut-rate handcraft is intolerable — especially for BTS fans. The plush just doesn't deserve even a single star rating, nonetheless.
For its laughable defects, this fake Cooky plush gets a 95% hopeless rating. Sorry, not sorry!