My Hero Academia Subtly Teases a New Project on Twitter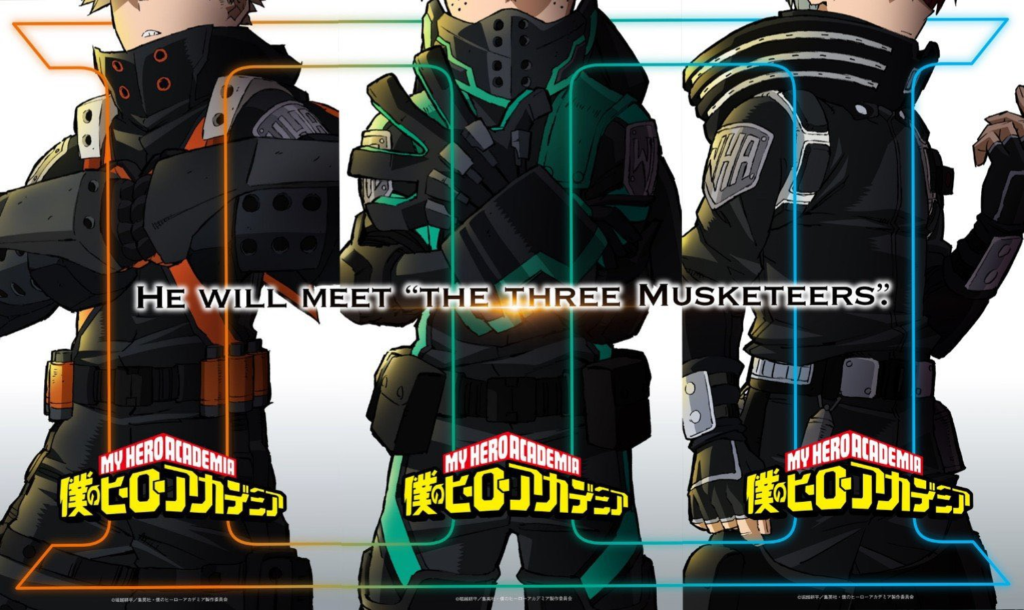 ---
With My Hero Academia Season 5 just around scheduled for Spring 2021, three official Twitter accounts of the anime tweeted partitioned messages and a link to each dedicated MHA websites. The tweets, when put together, read as 【HE WILL MEET "THE THREE MUSKETEERS".】. Fans are already having speculations to what it means.
Each link corresponds to a pop-up image of Bakugo, Midoriya, and Todoroki shown subtly. The teaser visuals when combined is as shown below: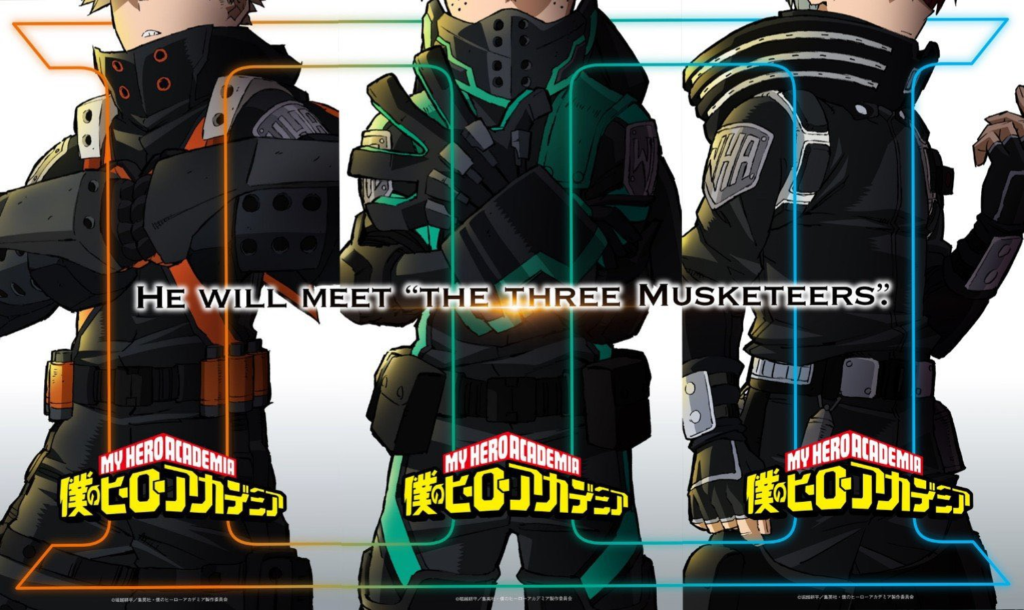 The "three musketeers" as shown have a new set of costumes. Indicated on their shoulders is the acronym "WHA" which could mean World Hero Association.
Fans have been guessing what this project could be. Most likely, it could be another movie that's going to follow after the 5th season has concluded. The story would follow the Endeavor Agency Arc where the new three top students of UA (Bakugo, Midoriya, Todoroki) study under the new No. 1 Pro Hero, Endeavor.
Find out more on MHA's official websites:
Anime
Movie
Manga
SOURCE: My Hero Academia Twitter