My Next Life as a Villainess Season 2 Premieres July 2, Video Trailer Released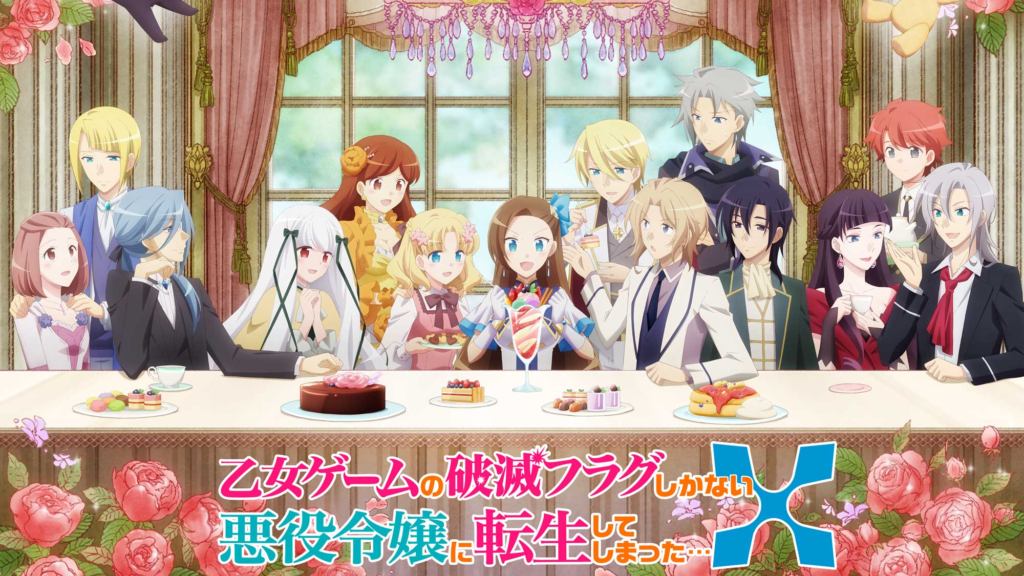 ---
My Next Life as a Villainess: All Routes Lead to Doom! (also known as Hamehura) started streaming its promotional video trailer for its 2nd season. The trailer reveals new casts and a premiere date on July 2nd. The opening theme song Fall in love at Andante! by Japanese pop band angela was revealed at the second half of the trailer.
The season 2 of the anime reveals new casts including Geoffrey Stuart (VA: Takehite Koyasu), Ian Stuart (VA: Yusuke Shirai), Susanna Randall (VA: Sumire Uesaka), and Selena Burke (VA: Yui Ogura). The trailer also revealed Rufus Brode (VA: Kousuke Toriumi), a butler serving Selena Burke.
A newly released visual was released today with all the character of the second season:
My Next Life as a Villainess is based on a light novel written by Satoru Yamaguchi and illustrated by Nami Hidaka. Yamaguchi started publishing the novel series on Shosetsuka ni Naro in 2014. Hidaka joined in with the illustrations in 2015.
J-Novel Club digitally publishes the novel in English, while Ichijinsha publishes it in Japanese. J-Novel Club describes the story as:
After hitting her head particularly hard one day, Duke Claes' daughter, Katarina, suddenly recalls all the memories of her past life: that of a teenage Japanese girl. Just before her untimely death, this girl recalls playing an otome game… that is exactly like the world she's living in now!

She is now Katarina Claes, the antagonist of the otome game, who nastily hounded the protagonist until the end. Knowing all the possible outcomes of the game, she realizes that every single possible route ends with Katarina being murdered or exiled!

In order to avoid these Catastrophic Bad Ends, she has to use her knowledge of the game and her own wiles, starting with breaking off this engagement with the prince…

Will Katarina survive while making her way through this world, where bad flags trip at every turn? Find out in this reverse-harem rom-com, led by everybody's favorite villainess!

J-Novel Club
SOURCE: Hamehura Official Website, Comic Natalie