New Doraemon Film Premiering in Recreates Nobita's Little Star Wars, Coming 2021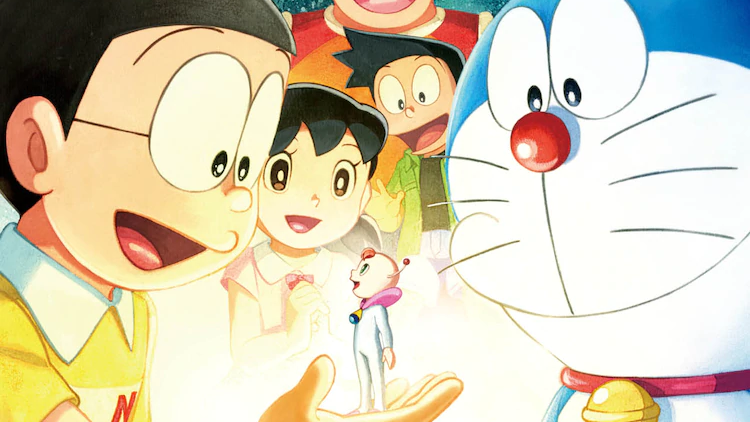 ---
Doraemon Movie Youtube channel released on Sunday a trailer of its new film coming on March 5th of 2021. The movie follows the same storyline of a previous Doraemon film that was released in 1985 making it an enhanced version of the film.
Update: The movie has released their trailer for the remake
The movie is directed by Shin Yamaguchi (Doraemon: Nobita's Moon Exploration) and written by Dai Sato (Cowboy Bebop, Eureka Seven). "Universe" is the title of the song used in the trailer as well as the movie's theme song. It's created by HiGE DANdism/
Nobita's Little Starwars is a parody of the George Lucas' movie Star Wars and this Doraemon film will be having elements coming from the series' Return of the Jedi.
Anime News Network describes the story as:
Papi, the tiny president of a faraway planet, escapes to Earth to avoid being captured by the military forces that took over. Despite being welcomed by Doraemon, Nobita and their friends, the little alien notices that his enemies have also reached this world and doesn't want to get his human friends involved in this war. Doraemon, Nobita, Gian, Suneo, and Shizuka start a big adventure as they try to hide and protect Papi.

– Anime News Network
Aside from the trailer, the film also released its promotional poster. We can see Papi being held by Nobita on his palm as he's being surrounded by the Doraemon and the rest of the gang.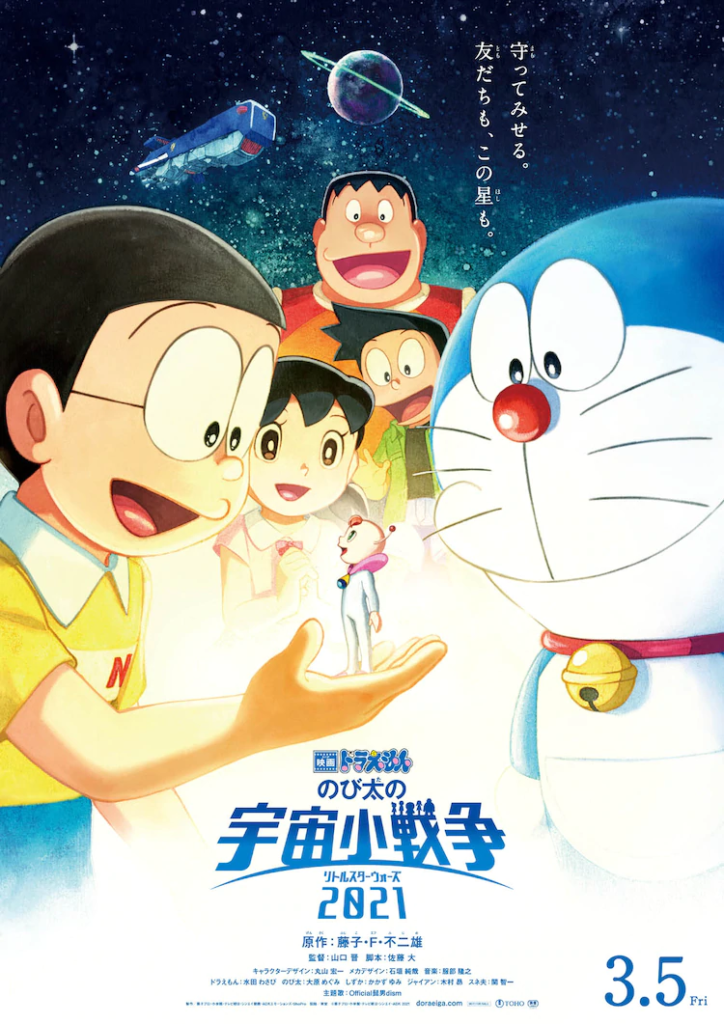 It's a good time for old film remakes as higher mediums are already available to better portray old films. There's no doubt adults will be able to enjoy the movie as if they're back to their childhood as Doraemon is a family-friendly animated series. Available in theaters in Japan on March 5, 2021.
SOURCE: Comic Natalie, Anime News Network