Saekano: FREEing Eriri Sawamura Bare Leg Bunny figure [18+]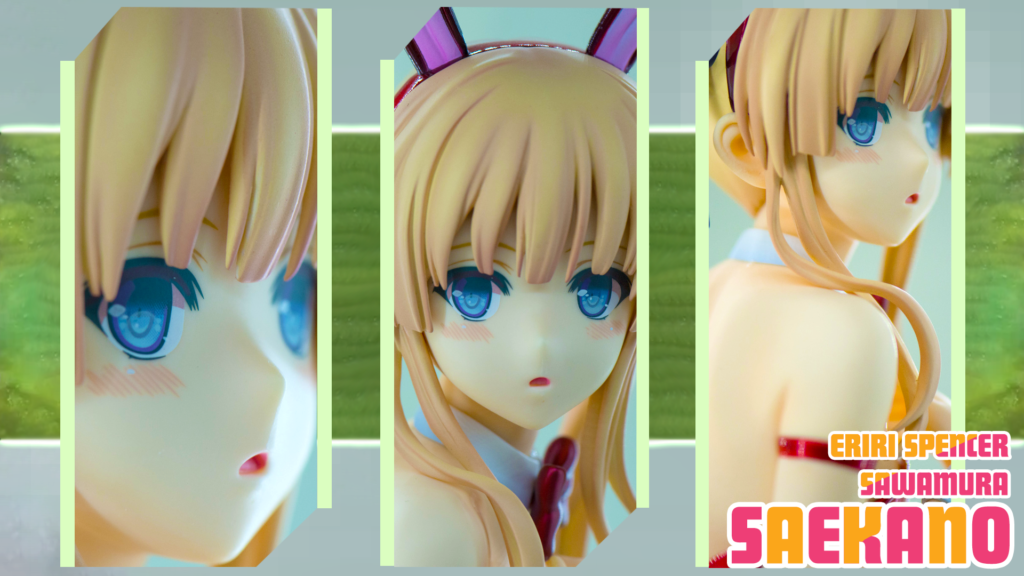 ---
Special thanks to Castno from MyFigureCollection.net for making this article possible
CHARACTER DETAILS
Eriri Spencer Sawamura isn't your average high school girl. She's blessed with foreign genes making her a gorgeous and sophisticated individual. Isn't that obvious from her blonde hair? Apparently, Eriri's father is a diplomat who married a foreign woman. Both of them are otakus, and one being a fujoshi — you can easily guess who that is.
Behind the beautiful and elegant appearance, Eriri is a closet otaku. She hides the fact that she's a fine artist who illustrates for a popular doujinshi circle. Basically, she's every otaku's dream girl.
FREEing decided they'd borrow Eriri from Saekano: How to Raise a Boring Girlfriend so that they could make her wear a sweet Bunny suit. The design should captivate the hearts of not only the otaku men, but also those who haven't admitted they're an otaku yet!
FREEING B-STYLE ERIRI SAWAMURA FIGURE HIGHLIGHTS
If you've watched Saekano, you already have an idea that Eriri has a tsundere personality. She's someone who'd blush and slap you for seeing her in a bunny suit, not to mention with her bare legs.
FREEing is giving fans a free pass. That's what they do, after all. Making waifus free to express themselves without being judged, but only adored.
We catch a glimpse of Eriri's innocent and cute expression on this design. Her well-defined blush tells you that you caught her at a wrong time. Man, don't stare at her for too long.
Jokes aside, her expression as well as her eyes alone hold the right emotion. The facial features bring out her personality even though it's 1/4 scale, motionless figure.
The manufacturer looks like they're faithful to Eriri's appearance. The pigtails are still there — a feature unique to the character. Needless to say, the texture of the hair also feels smooth as her skin.
It all boils down to skin and her outfit at this point.
The B-Style collection is a delicate collection. Even the figure's flesh has fine details that you wouldn't even argue not buying the item. Needless to say, the outfit looks seamless and defines the character's features very well.
OUR VERDICT
Initial Price: $174 USD
Current Price: $190+ USD
Considering that the figure was just released this 2020, it looks like the figure's price is progressing well. You shouldn't be surprised though if the price shoots up double as it seems like a desirable figure.
The B-Style Eriri Spencer Sawamura is a figure with high-quality definition. It caters to the bunny suit fans indeed, but nevertheless, the figure features a simplistic and radiant design. Your eyes will never get tired staring at it. A scale figure large as this deserves an A Grade in our card!