Scale VS Prize figure: ARTFX J Nezuko Kamado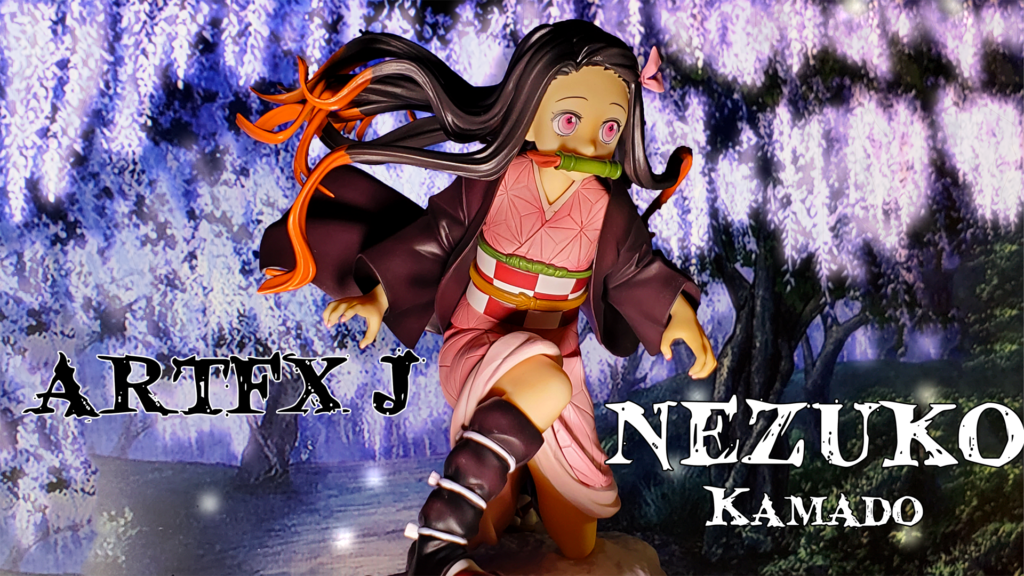 ---
Special thanks to u/qqrooster from Reddit for making this article possible
CHARACTER DETAILS
If you haven't heard about Nezuko before, then you might haven't seen any anime yet. Needless to say, she's from the anime, Demon Slayer: Kimetsu No Yaiba.
Nezuko grew up being supported by his older brother Tanjiro who's been the only source of their family's income since their father died. As Tanjiro was coming home from a trip, things went downhill when the rest of the family members were attacked by a demon leaving Nezuko half-alive — nearly transforming into a demon herself.
Unlike any other human who transformed into a demon, Nezuko showed signs of human emotion, still remembering Tanjiro as his brother. From then on, she gained many abilities although sacrificing her capability to withstand the sun. She mostly rests inside a small box to hide from the sunlight.
SCALE FIGURE VS PRIZE FIGURE
Let's face it. Prize figures are really affordable, but the compromise in the quality is what makes it that way.
From up close, you can see that the scale figure Nezuko is seamless. The texture feels smooth as feather while the eyes are faithful to the character's details — specifically with her eyes.
Scale figures can be pricey, but they deliver the best quality in anime figures. Although contrary to popular belief, prize figures can also be as pricey as scale figures. Here are the price tags of each figure you see above:
Banpresto -Kizuna No Sou- Nezuko: $186 USD
Kotobukiya ARTFX J Nezuko: $129.99 USD
Prices can be affected by many factors, and it doesn't mean that when a figure has high-quality features, that it's going to hurt your bank account. That's where you're wrong. The Kotobukiya ARTFX J Nezuko is one example of scale figures that's affordable and top-notch.
ARTFX J NEZUKO KAMADO HIGHLIGHTS
First off, we have the packaging of the ARTFX J Nezuko figure.
The figure is shown off in a clear hexagon plastic screen. The labels are intact and branding looks spotless. You can also see the sticker of authenticity from Aniplex. Aside from that, the copyright and contacts portion can be found on the other side of the box.
From an overview, the ARTFX J Nezuko is almost as seamless as it can be. The texture is very smooth and the paint job is absolutely superb! From a distance, the base also holds a detailed touch. You can feel movement on the base through the skid marks.
As you can see, the figure has different forms. It includes a different facial expression — interchangeable from a sweet Nezuko to 'protect Tanjiro' mode.
The faces, closing up, are definitely attractive sights. Both have different eye details, of course. At eye-level, you can tell that the figure has a matte finish while maintaining a glossy hair surface. Either way, we will have to check the other parts as well.
To be honest, the body feels like that there are cracks on it aside from the crevices. Admittedly, it may not be a perfect sight, but it's as accurate as it can be.
If you look at the hands, you can see that there are blood drippings. That's where the figure line's attention to detail is playing at. It may seem invisible in the overview photos, but you can tell that Kotobukiya is giving this a careful eye.
The paint looks spotless even on the feet. You feel that there isn't any rough texture on the figure just by looking at its feet alone. The white socks are cloudy white, although zooming in, there may be little cracks visible. And looking back at the overview photos, you can see that the knees are stunningly flawless.
Needless to say, it's almost perfect as it is. Kotobukiya made a Nezuko figure that's enjoyable, eye-candy, and worth your every penny. Can't have enough of Nezuko? Let's take a look at it this figure in solid display, shall we?
The ARTFX J Nezuko Kamado figure looks stunning, especially pairing it with the Wisteria flowers background. The figure very much feels alive. But don't get Nezuko angry though, or she might scratch you to death — just kidding!
OUR VERDICT
The ARTFX J Nezuko figure is almost flawless for its price tag. If you're ever looking for a Nezuko figure, this one is the way to go. It's paint job is accurate and the details are truly faithful to the character. The figure's dynamic pose just tops it all. It's a design perfect for various lighting, not to mention the wisteria theme.
Hit up Kotobukiya for the latest Demon Slayer: Kimetsu No Yaiba figure. This Nezuko figure absolutely deserves a 99% approval grade!