Sing a Bit of Harmony Anime Film Reveals Latest Trailer for its October 29th Premiere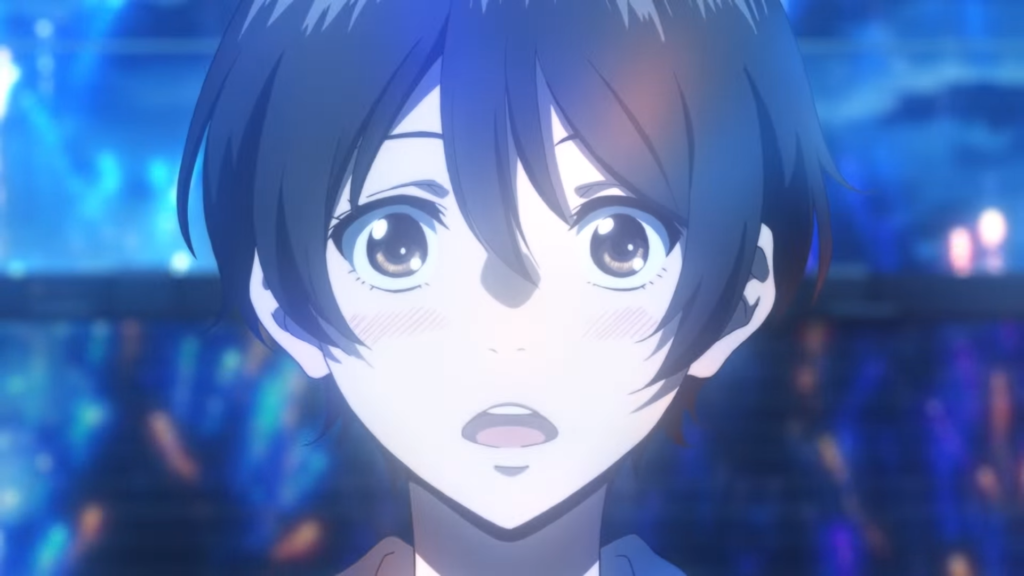 ---
Sing a Bit of Harmony (Ai no Utagoe wo Kikasete), an upcoming anime film, has released its second promotional video featuring Tao Tsuchiya's new song entitled Umbrella.

The anime film premieres October 29th in Japan. A North American premiere has also been planned for a theater premiere.
Sing a Bit of Harmony is produced by Funimation and J.C. Staff, and under direction of Yasuhiro Yoshiura. Together with Yoshiura, Ichiro Okouchi is also writing the series composition. Kanna Kii is in charge of the original character designs, while Shuichi Shimamura is designing the characters for the animation.
More importantly, Yohei Matsu is writing the songs, while Ryo Takahashi is doing the music composition.
Funimation describes the story as:
When the beautiful and mysterious Shion (VA: Tao Tsuchiya) transfers to Keibu High School, she quickly becomes popular for her open-hearted personality and exceptional athletic talent… but she turns out to be an AI in the testing phase!

Shion's goal is to bring chronic loner Satomi (VA: Haruka Fukuhara) "happiness." But her strategy is something no human would expect: she serenades Satomi in the middle of the classroom.

After finding out that Shion is an AI, Satomi and her childhood friend, engineering geek Toma (VA: Asuka Kudo), steadily warm up to the new student. Along with the popular and attractive Gotchan (VA: Kazuyuki Okitsu), the strong-willed Aya (VA: Mikako Komatsu), and judo club member "Thunder" (VA: Satoshi Hino), they become more and more moved by Shion's singing voice and earnestness even as her antics bewilder them. But what Shion does for Satomi's sake ends up involving them all in some serious pandemonium…

Get ready for the heartwarming story of a not quite market-ready AI and her classmates!

– Funimation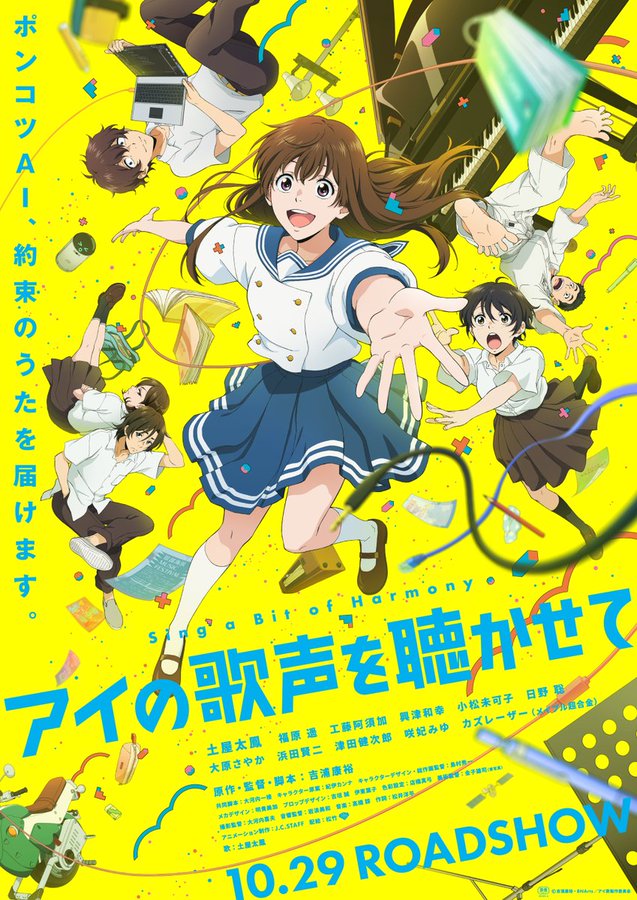 SOURCE: Comic Natalie, Crunchyroll