Snow Miku 2021 Updates with New Information – Visual and Official Website Release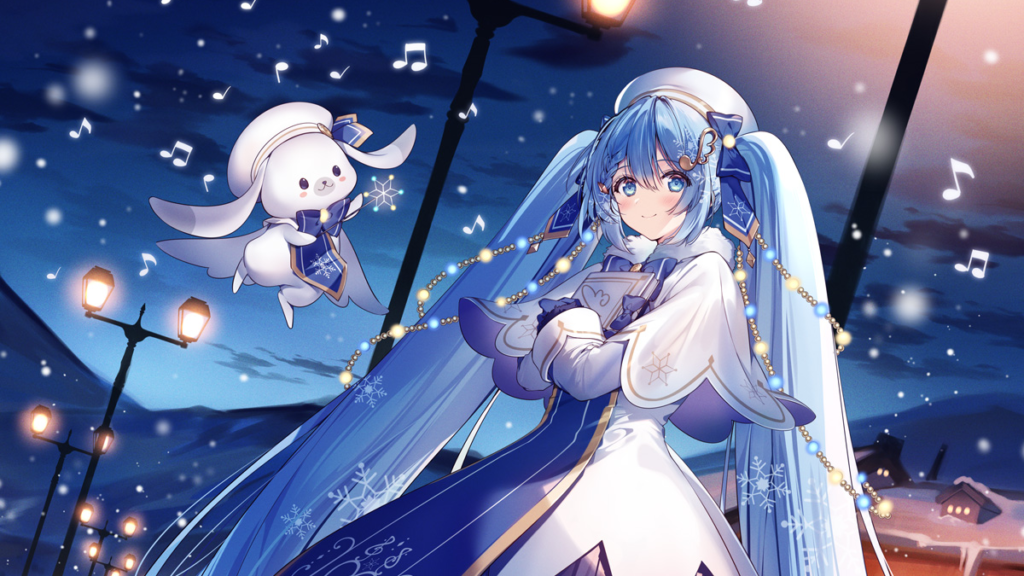 ---
The website for the Snow Miku 2021 has been launched releasing a new visual for the annual festival. The website is also available in English.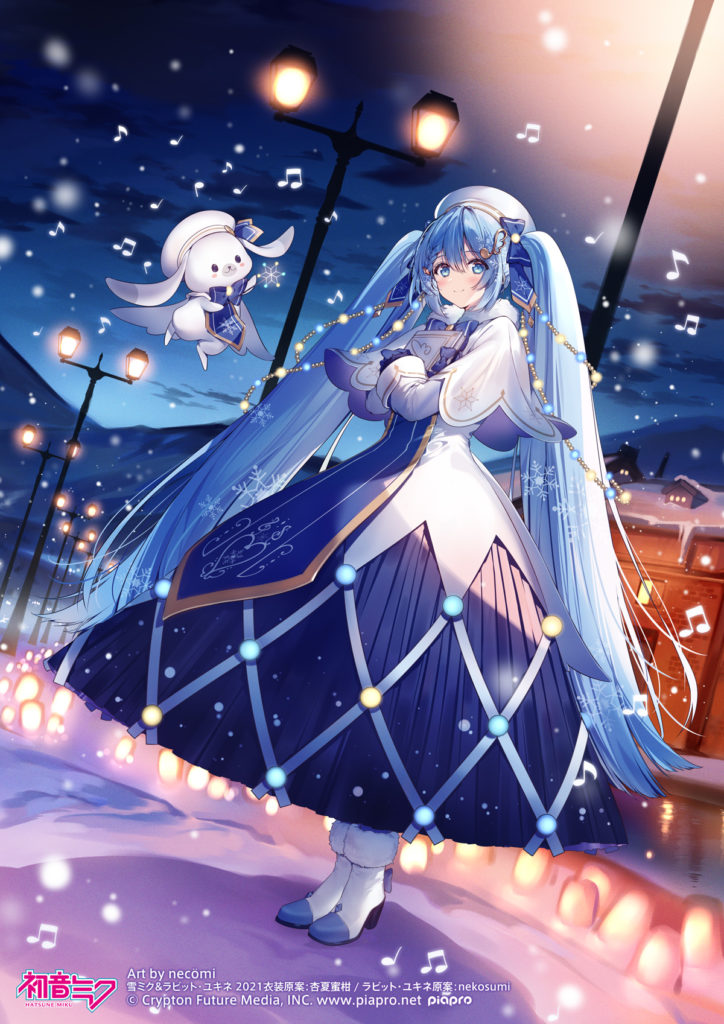 Snow Miku is an annual festival held in Hokkaido. It's based on a Wintery Miku that was created for the Sapporo Snow Festival 2010. Since then, Snow Miku engulfs Hokkaido with cheerful winter music every year. More info about the festival can be found here.
The winner of the Snow Miku 2021's design was already announced and was adapted as the key visual you can see above. The results were announce on Piapro.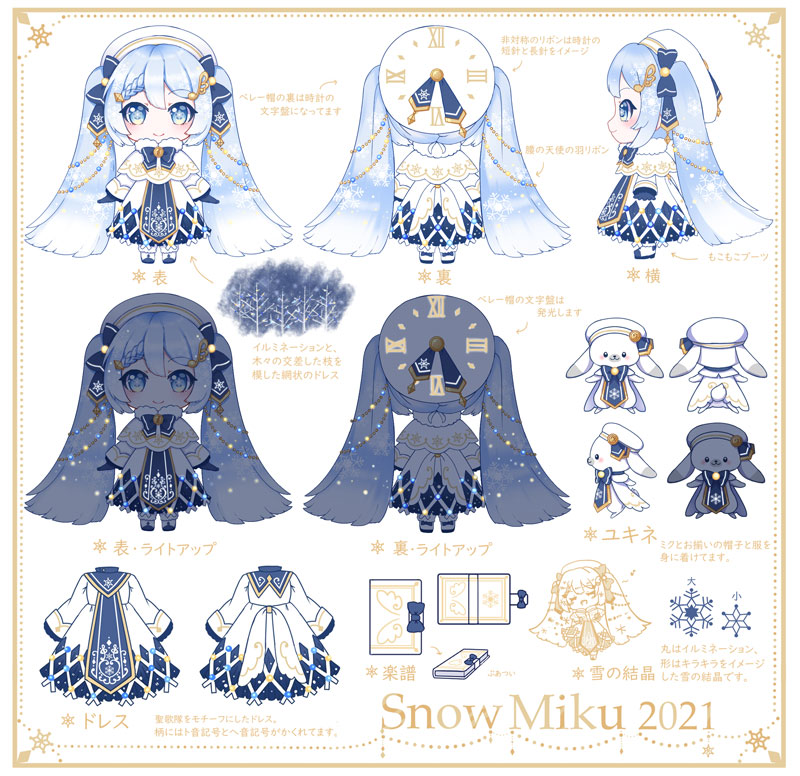 This year's Snow Miku wears a white and blue maiden dress accompanied with a matching headwear. Her unique accessory, the diary, matches her outfit and at the same time, she brightens the street of Sapporo with luminescent beads. Rabbit Yukine will always be with Snow Miku and complements her style.
Expect a lot of booths, exhibition, and workshops. Watch out for the Snow Miku Train as well as it's coming back for the 2021 festival. The festival will be held in Wing Bay Otaru in Otaru, Hokkaido for its new location.
As for the main event, the Snow Miku sculpture will still stay in Sapporo, Hokkai in Odori Park from February 4 – February 11 of 2021.

Hatsune Miku is a Vocaloid developed and distributed by Crypton Future Media, Inc.. She's based on the concept of idol pop-stars that are really popular in Japan. In the case of Miku, she's an android diva!