Square Enix Reveals Nier: Automata TV Anime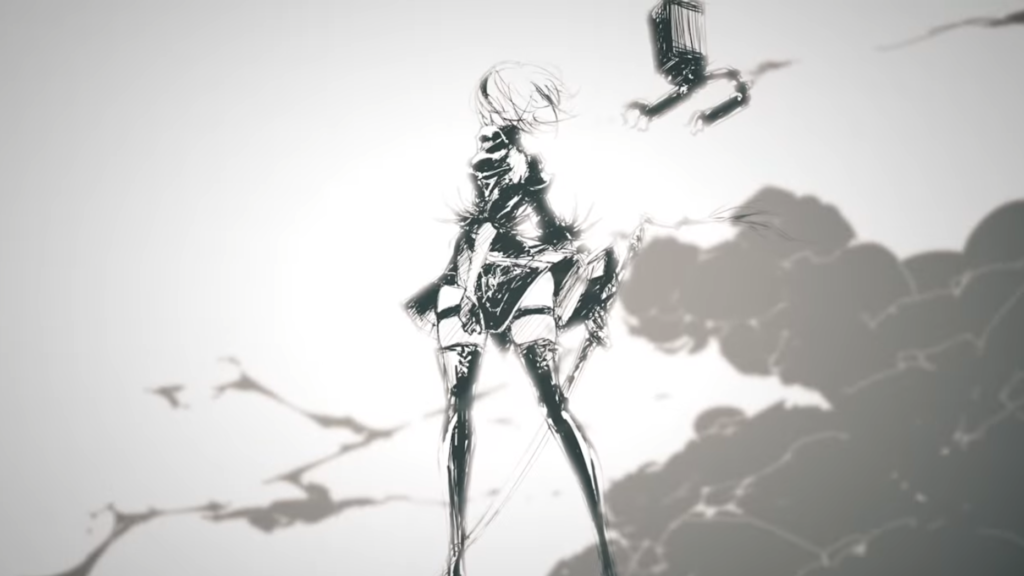 ---
Square Enix announced on Wednesday, the animated series for the Action Role-Playing Game Nier: Automata. The announcement was made during the fifth anniversary livestream of the franchise. Aniplex published an individual teaser trailer on their channel:
Square Enix describes the story as:
NieR:Automata tells the story of androids 2B, 9S and A2 and their battle to reclaim the machine-driven dystopia overrun by powerful machines.

Humanity has been driven from the Earth by mechanical beings from another world. In a final effort to take back the planet, the human resistance sends a force of android soldiers to destroy the invaders. Now, a war between machines and androids rages on… A war that could soon unveil a long-forgotten truth of the world.

– Square Enix
In 2010, a Japanese game developer Cavia created the first NieR game as a spinoff of the Drakengard series. The game was released on two distinct consoles by Square Enix namely Nier: Gestalt for the Xbox 360 and Nier: Replicant for the PlayStation 3. The protagonist in NieR Replicant had a distinct design, and the plot was slightly altered.
A sequel for the series, Nier: Automata was released in February 2017 in Japan for the PS4. Launches followed for the Xbox One and PC in March 2017. A remastered version of Nier: Replicant was launched for the PS4, Xbox One, and PC via Steam on April 2021
SOURCES: Aniplex via twitter, NieR: Automata Anime website