Sword Art Online Ordinal Scale: Aniplex Asuna figure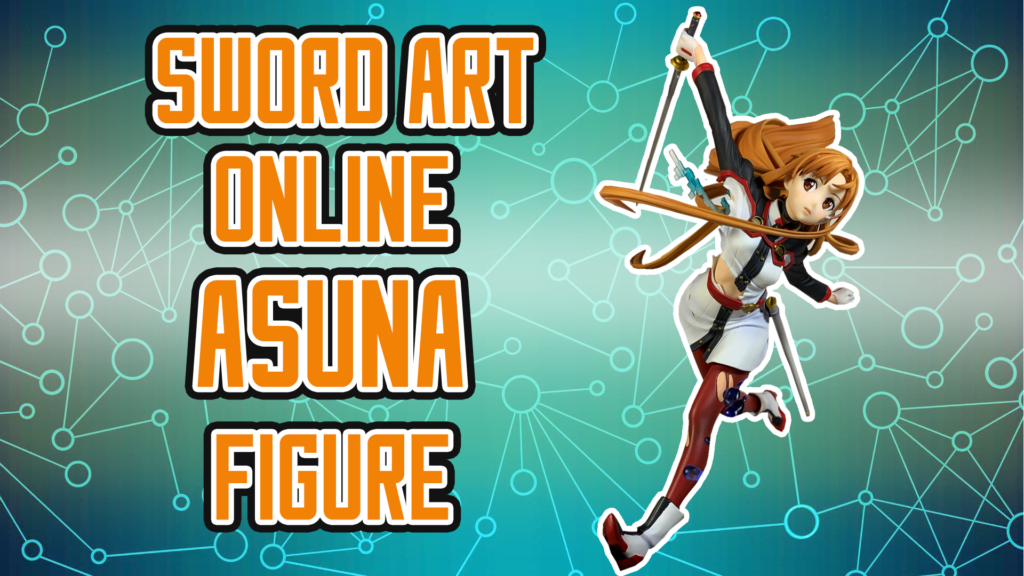 ---
Special thanks to cyclo195 from MyFigureCollection.net for making this article possible!
TOY LINE DETAILS
Hailing from the movie Sword Art Online: Ordinal Scale, Asuna, yet again, gets a spotlight on Aniplex's figure collection.
Aniplex Plus boasts a collection of exclusive anime merchandise — one being the Asuna figure. Some figures made by Aniplex can only be bought from the Aniplex web store or Aniplex USA. The company's known for producing quality anime, so why not make the figures as well, right?
Arguably, Aniplex figures seldom rank the highest in scale figures but they strike the market through exclusive designs and limited releases. It's still a matter of preference when it comes to designs, so let's finally take a look at Asuna, shall we?
ANIPLEX ASUNA FIGURE HIGHLIGHTS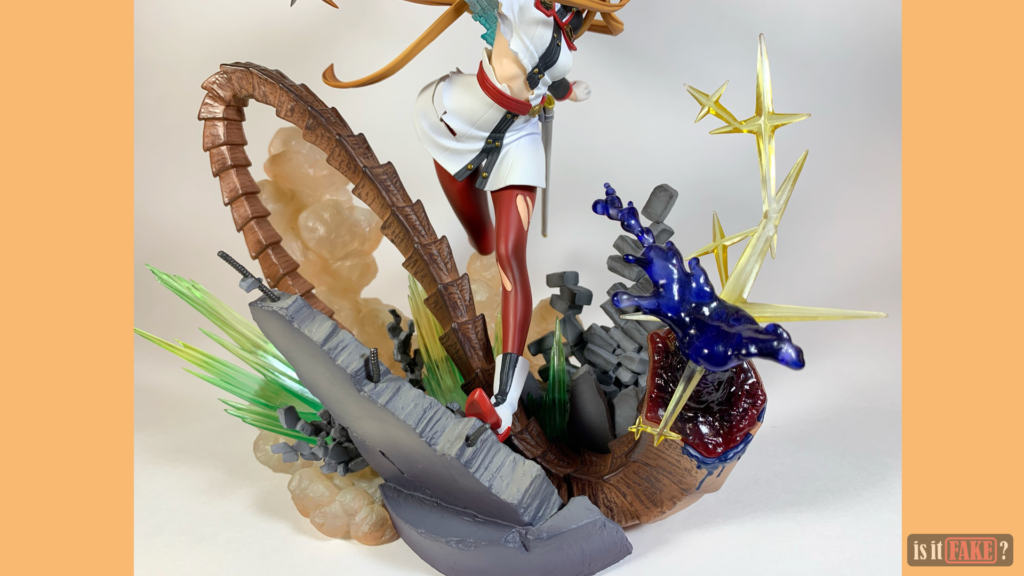 At a glance, the base overshadows the figure by a lot. The totality of the figure here is at a disadvantage, but to dismiss the confusion, let's first check what the base is all about.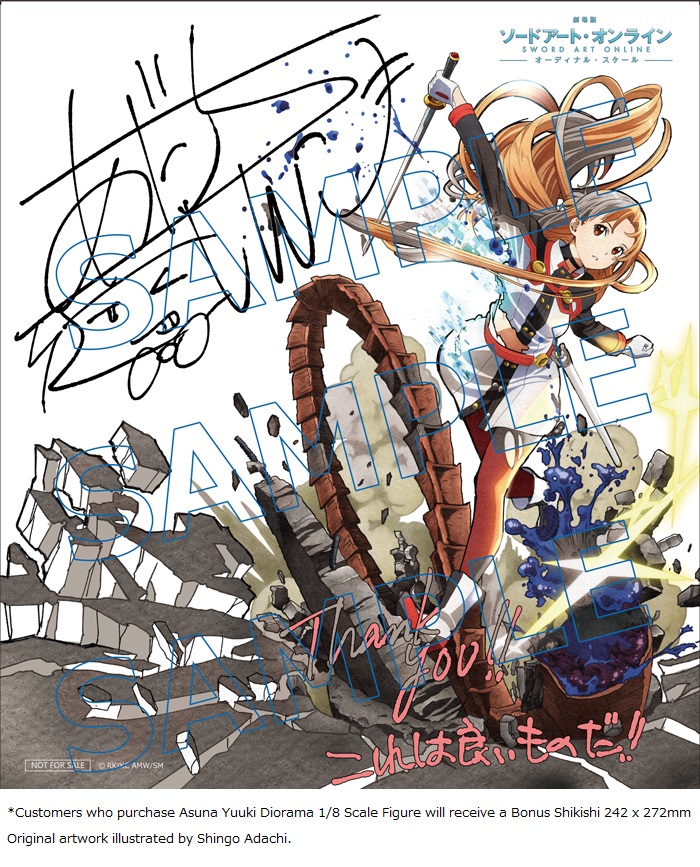 This is the concept art of the whole Aniplex Asuna figure. A crawly monster gets mutilated by the character. The ground fissures as if the monster crashed from above. To be honest, this is still confusing as it looks, but basing on the concept art, you'd know what's happening in the figure.
It seems like we have a rough start with this design. Judging from the pose, it doesn't seem like Asuna cut the monster's head as her stance suggests that she was just going to slash the creature. Apart from that, we can finally get into the good stuff.
In an overall view, the figure looks like it has a smooth texture, free from misplaced PVC blots.
The outfit is very much faithful to Asuna in the movie SAO: Ordinal Scale. This is exactly what she wore during battle. Up above, you can tell that the hair is just flawless. Asuna's braids are ever so captivating, and it was perfectly done on this figure.
If you're a fan of Sword Art Online, you would've definitely noticed that Asuna's face isn't that accurate. Yes, her pose has grace into it, and it might've affected her overall appearance, but there's just something in her expression that doesn't match the concept art at all.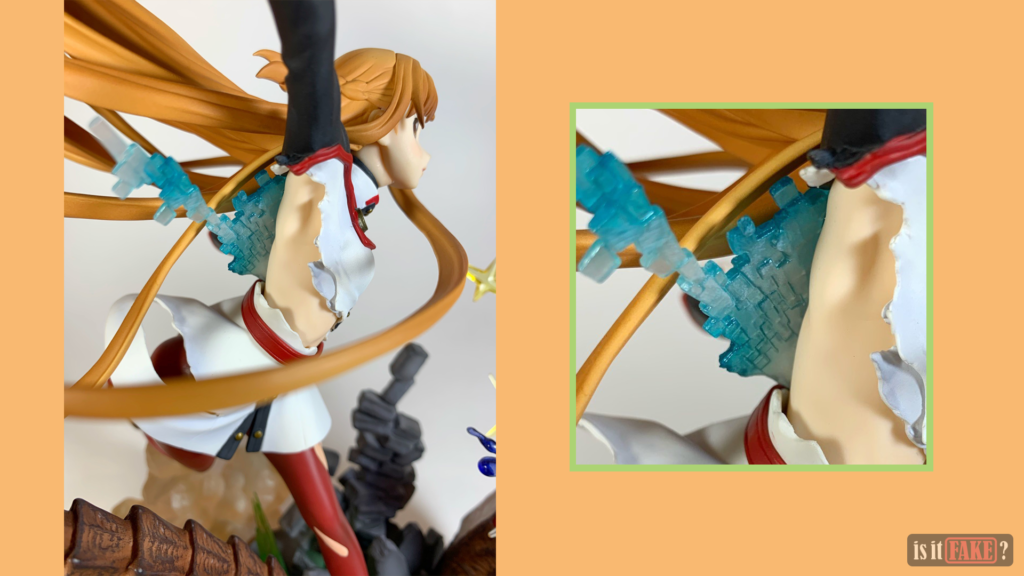 You can tell that the sculptor has an attention to detail as you'll see the character's torn outfit with a hint of digital bleeding which you can see in a shade of blue.
You can tell that a lot of time has been spent on this figure, although the quality might've gotten divided between the base and the figure itself. Of course, we would still have to look at the figure as a whole to appreciate it.
Needless to say, any fan of Asuna would still get the figure and have it displayed on their shelves and glass cabinets.
OUR VERDICT
Initial Price: $249.98 USD
Current Price: $199.98 USD
Currently, there's a sale going on in RightStuf! and you can get the figure for a cheaper price than it was back in 2017. There are still many things to consider before getting this figure. It isn't the type where collectors would blindly click the checkout button for this design. Ultimately, it just isn't the right figure for its price tag.
Good thing, Aniplex decided to lower the price. While the figure gets a green light on most areas, it's just lacking. If you're an Asuna fan, you'd totally get this figure for the sake of completing the collection. It could be the second to the last Asuna figure you'd buy. That is, if the price doesn't lower further.
Nevertheless, we'd say the figure is still pretty decent for a scale figure. It still fits the B grade tier — just so-so.