Top Websites to look for KDrama Merchandise: Stationery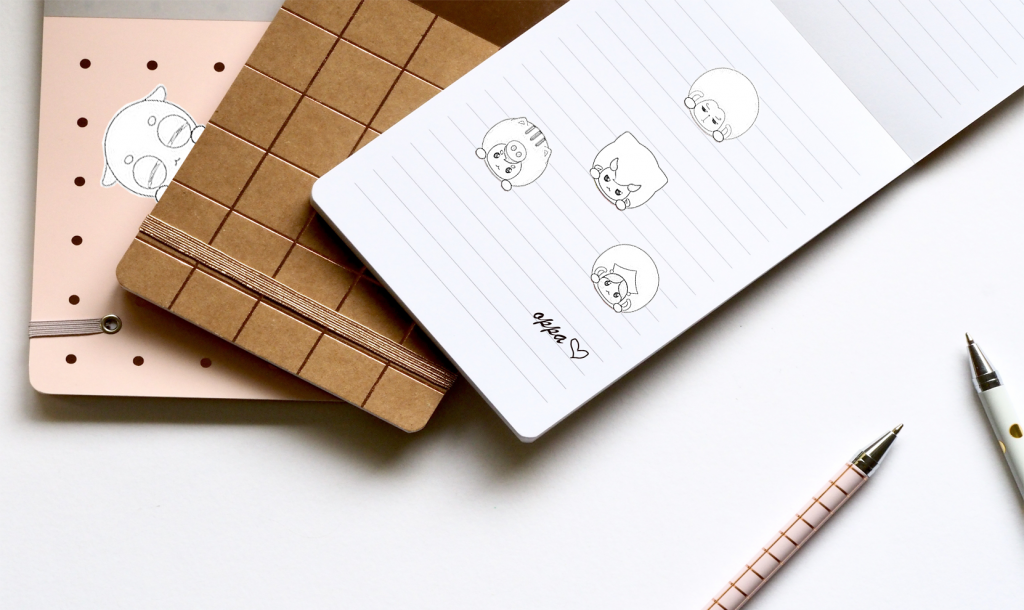 The line up of K-drama merchandise won't be complete without stationery to add life to your office stations and presentations. Official K-drama stationery are not only adorable but also quality-made to make sure they serve their purpose well. Luckily, we'll be able to order these items from overseas for a fair price. Ready your pockets because you might buy more of what you really need!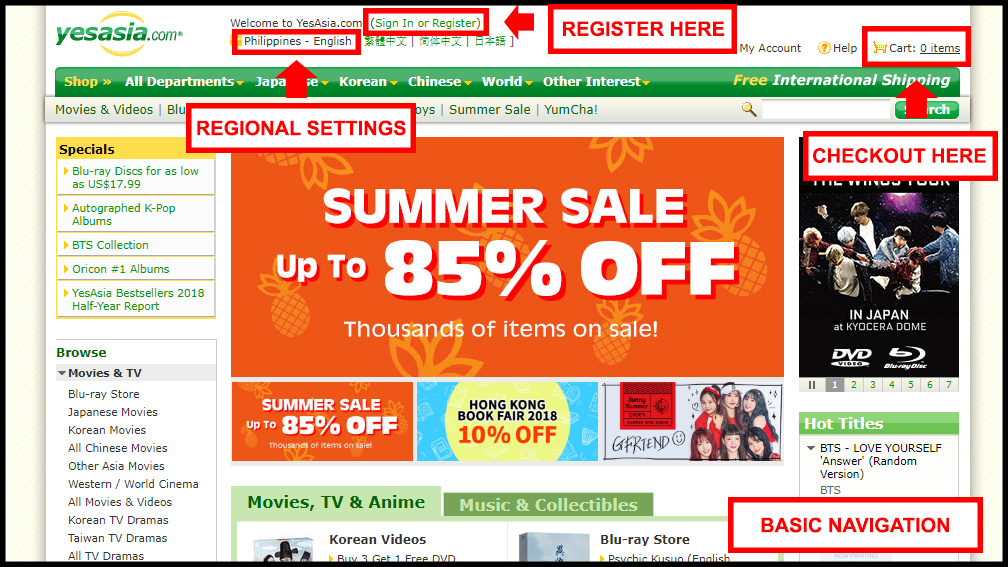 YesAsia is your no. 1 stop for the latest and official Kdrama merchandise. What's more exciting is that they're having a sale this Summer 2018! The sale covers a lot of Kpop and K-drama merchandise so check them out. Let's go over to the website's K-drama collectibles section:
As for this guide, we'll be checking out the K-drama stationery they have in store for us K-drama fans:
These merchandise can also be found on a Korean online shopping mall at TVing Mall. You can easily grab the items by clicking on Add to Cart then View Cart for checking out. If you need close-up pictures, just click on the items individually.
Lastly, you'll be able to do the checkout by doing the steps below:

You'll still get the chance of availing the Free Shipping if you get the total purchase to $39 or above. Though, we recommend selecting the Express Mail Service for a fast and safe delivery.
The website also allows alternative payment options like direct bank payment or check. Once the order placement is successful, you can just wait for the items to arrive and you'll be ready to use them. Refer to YesAsia's delivery time frame below:
Imagine how popular Hwayugi merchandise are. As you can see, some stationery are already out of stock but the website should replenish it in no time so be sure to come back.
There are tons of other K-drama stationery in YesAsia. Just browse through the K-drama collectibles category and you'll find merchandise from other series as well. However, some items may already be out of stock in the website so we'll get to another one that may have the latest K-drama merchandise you're looking for – thus, we bring you KTown4U!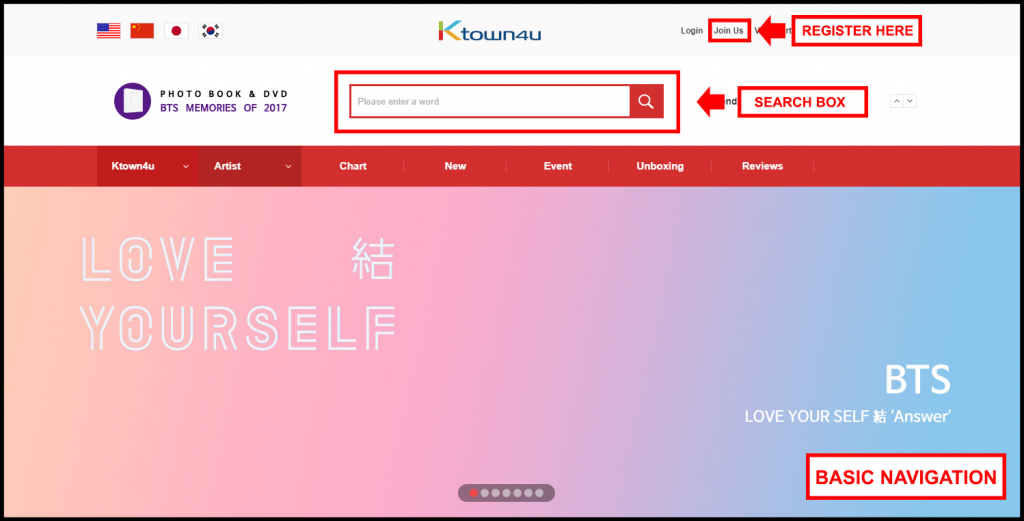 KTown4U has a lot of merchandise especially for Kpop fans. The online store is located in South Korea and most items here are official unless stated otherwise. They're also a member of the Hanteo and Gaon family shops meaning that music sales from the website will count to Korea's official music charts. That would also include K-drama music albums.
The website is also known for having a stock of Bonicrew merchandise made popular by the K-dramas, Descendants of the Sun, Oh My Venus, and Goblin. You may find them by searching Bonicrew in the search box:
You'll see that the website has 2 pages of Bonicrew merchandise – how cool is that?
We can easily find K-drama merchandise following the steps below:
You can either A. Use the search box, or B. Browse the category. In this case, we opted to search for the drama, While You Were Sleeping, as the website still has yet to dedicate a category to all K-drama merchandise.
Before checking out, make sure you have already registered an account for shopping perks. For checkout procedure, read below:
If you selected Paypal, it should redirect you to the Paypal payment screen. You can also opt for Axes payment method, a Japanese payment service provider.
The information you need about purchasing in KTown4U is already provided as you go through the process. Although, as we've told you earlier, there are account perks in the website. Such perks are having mileage points and coupons so check them out in the My Account tab.
Once you've get used to ordering in KTown4U, buying K-drama merchandise in the website will just be a breeze. If you're into Kpop, it's going to be your safe haven. Now if you're looking into other options in looking for K-drama stationery, we'll always have KpopTown.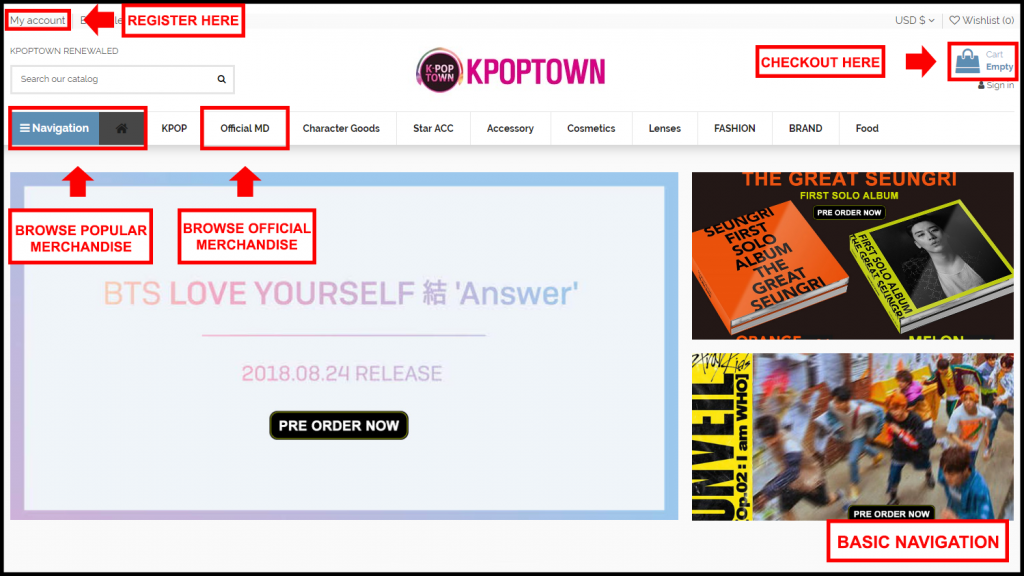 Shopping for K-drama stationery has never been this easy, thanks to KpopTown. By any chance that the Hwayugi merchandise isn't available at YesAsia, we can go over to this website as there's no doubt they'll have that available for K-drama fans.
Let's go ahead and look for those K-drama stationery, shall we?
You'll find yourself at the first page of the K-drama section and should find a line up of Hwayugi stationery. We can add the items we need straight to the cart for easy checkout, though, you can still check the details by clicking the items. Now, for the checkout procedure:
After making the payment, you'll just have to wait for the merchandise to arrive in the mail. If by any chance you chose the wrong payment method, please contact kpoptownserv[email protected] immediately so that you may process another order.
We also recommend making an account at KpopTown as you'll be able to enjoy certain perks like free promo codes on your new account. You'll find your free promo codes here:
Lastly, you may check the website's important FAQs for more information about Western Union payment:
You'll also be able to find Bonicrew merchandise in KpopTown so check their merchandise as you browse through the K-drama section of the website. Like KTown4U, Kpoptown is originally a shopping site for Kpop fans so check out their Kpop goodies as well.
The amount of K-drama stationery you can find online is absolutely endless. Although, we advise that fans do their research when it comes to getting K-drama goodies online as there are definitely fakes. As always, you can rely on our website with your official sources of K-drama merchandise.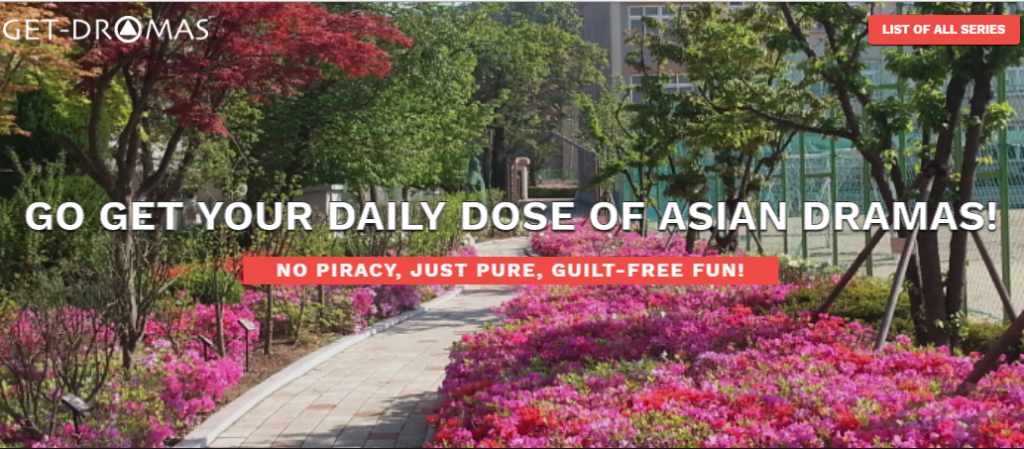 For more official goodies, Visit our GET-DRAMAS page for the latest, high quality, and legal VODs!