Top Websites to look for KDrama Merchandise: Plushies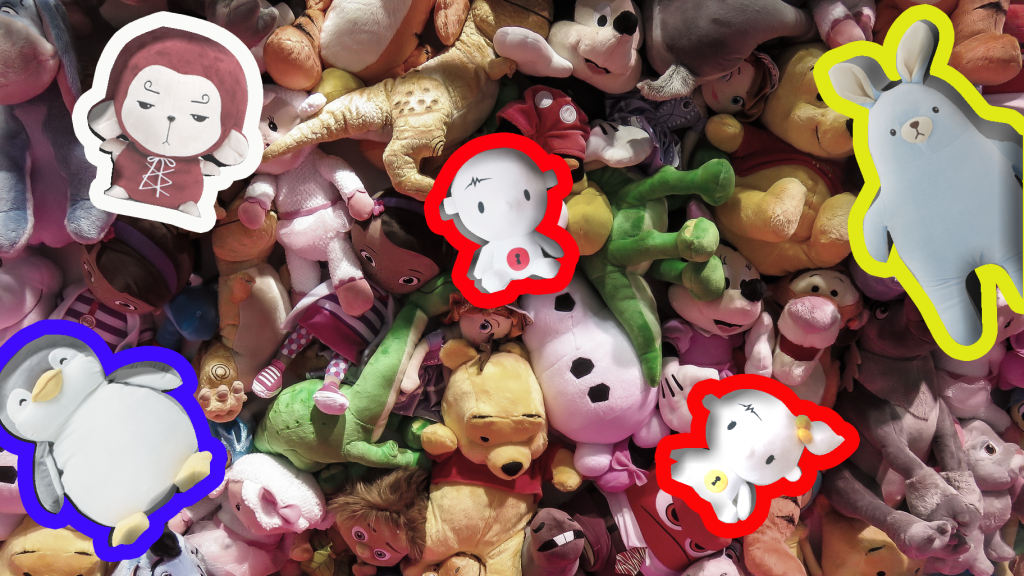 The world of Korean romantic comedy has never been complete without unforgettable stuffed toys bridging a heart-pounding relationship between the lead roles. Haven't you thought about getting one for yourself or for a special someone, maybe? The fluffy and adorable plushies of K-drama have never failed fans into getting them for real. The magical furries will also soon be yours – you'll just have to read through our guide.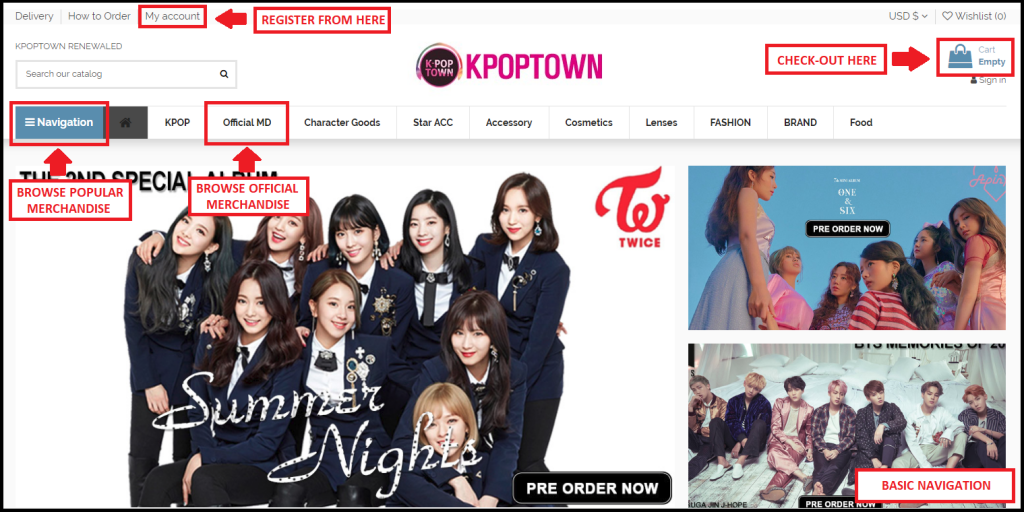 KpopTown is your trusted source of official K-drama goodies. They're not only there for fans craving in Kpop merchandise but also for avid fans of K-drama. Here, we'll be looking for popular K-drama plushies that are officially released. We recommend that you register an account first so that you can avail the website's benefits and of course, for ease of transaction.
You'll have an idea about the plushie we'll show you if you've watched the drama, Black Knight: The Man Who Guards Me:
You'll be surprised because you can also find the plushie brand in a recent K-drama, Rich Man:
For the final steps in ordering the plush, follow the instructions below:
Now, after clicking the Order with an obligation to pay button, that should get you to the payment page if you selected paypal. Note: If you used a wrong method of payment, you may contact [email protected] and process another order.
Ease of transaction is just one perk of having an account with KpopTown. You'll also be getting free promo codes which you can use to avail discounts on the items you want. Let's show you how you can find those handy codes:
For Western Union payments, refer to the website's important FAQs below:
There are a lot of stuffed toys you can choose from in KpopTown. In fact, you can find plushies from timeless K-dramas like Goblin, and He's Beautiful. Just browse through the pages of the Korea Character Doll category as we've shown you in the above guide. As for other recent K-dramas, we'll be looking over at another legit and reliable website – YesAsia.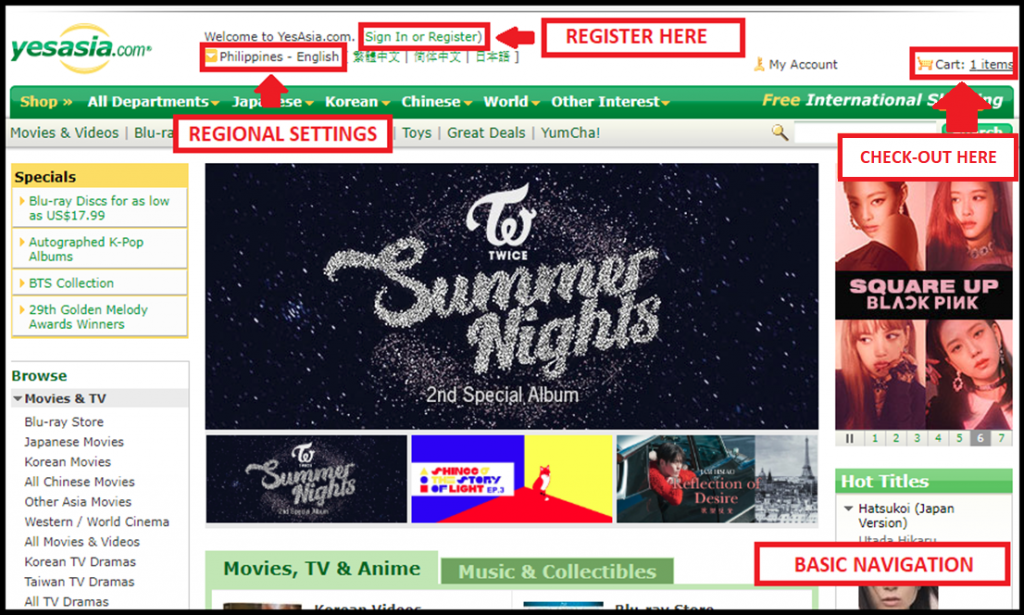 Whether you have already read other articles in our series guide, The Art of K-Drama Shopping or not, the fact that YesAsia provides the latest K-drama merchandise is what keeps them in this series.
A Korean Odyssey, or Hwayugi is not your normal Korean RomCom as it's also a mix of horror and fantasy. When the drama ended, the producers of the show released merchandise in tribute to the show and its fans. With the show's popularity, there's no doubt we'll be finding it in YesAsia.
Let's get to browsing those Hwayugi plushies then:
You can either: A. Use the search box, or B. Browse the category. We recommend browsing the category as YesAsia may give you vague results, in general.
After doing that, you'll see a line-up of Hwayugi merchandise on the next screen. Here's how you'll be able to get your hands on the drama's plushie:
Now, you'll be able to finalize the order here so make sure you're already registered and logged in:
Since the plushie is over $39, you'll be taking advantage of YesAsia free shipping for standard delivery option. However, we recommend the express option when ordering K-drama merchandise online for a fast and safe delivery.
As for payment options, the website allows you to make payments over Paypal, direct credit card, or direct bank/check. Once you have placed an order, you may refer to the website's delivery time frame below:
As you've seen in YesAsia's inventory, they do have the popular K-drama items in stock. Although, you may want to check in after a couple of months if your favorite drama is still ongoing.
Some of the latest and official K-drama plushies may be hard to find online but we've found a way for you to get a chance to grab the adorable plushies from the popular dramas, While You Were Sleeping, and I Am Not a Robot.
And yes, you're seeing that right – it's Miniso Korea!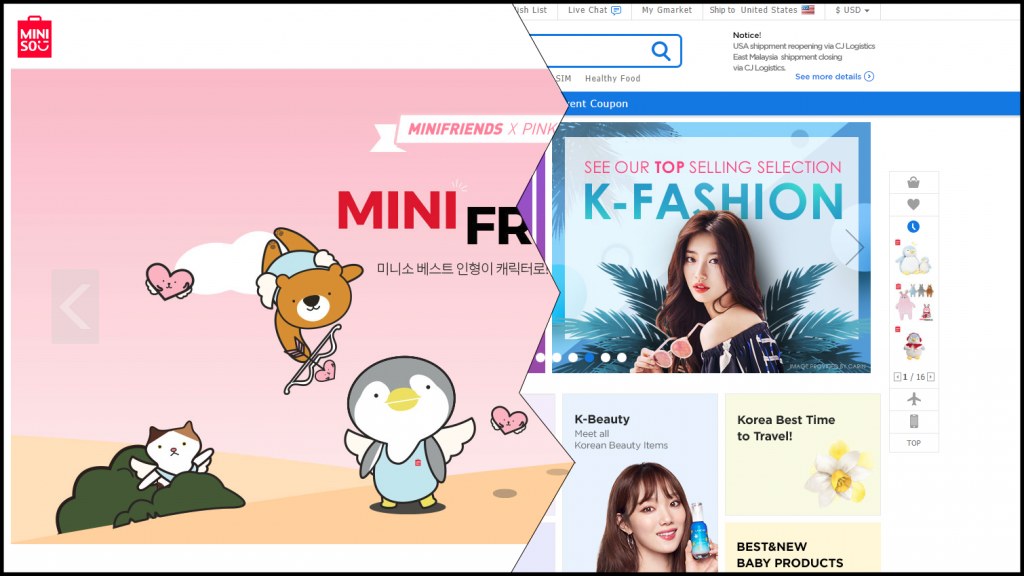 Miniso Korea has been consistent with bringing us, K-drama fans, the most fluffy and adorable plushies. With their latest batch of plushies, Mini Friends, we'll soon be looking forward for more furries from Miniso in the upcoming K-dramas. Unfortunately, their website is solely for fans living in Korea, and that is why we have Gmarket saving the day for K-drama fans overseas.
Gmarket is a platform used by many stores in Korea so that they could also cater to the market overseas. Little did you know, Miniso had also set up a store in Gmarket where we can get the plushies easily.
Here's how we'll do that:
We'll be starting off at Miniso's website so that we can check their official plushies. For your convenience, we'll be providing you what to use so that you can search the items in Gmarket directly.
While You Were Sleeping Giant Penguin – 미니소 자이언트 펭귄 (Miniso Giant Penguin)
I Am Not a Robot Big Standing Rabbit – 빅 스탠딩 래빗 (Big Standing Rabbit)
Now, let's grab that penguin plush:
With Gmarket's delivery time frame, it could take 5 to 15 business days and for reference, you may refer to the image below.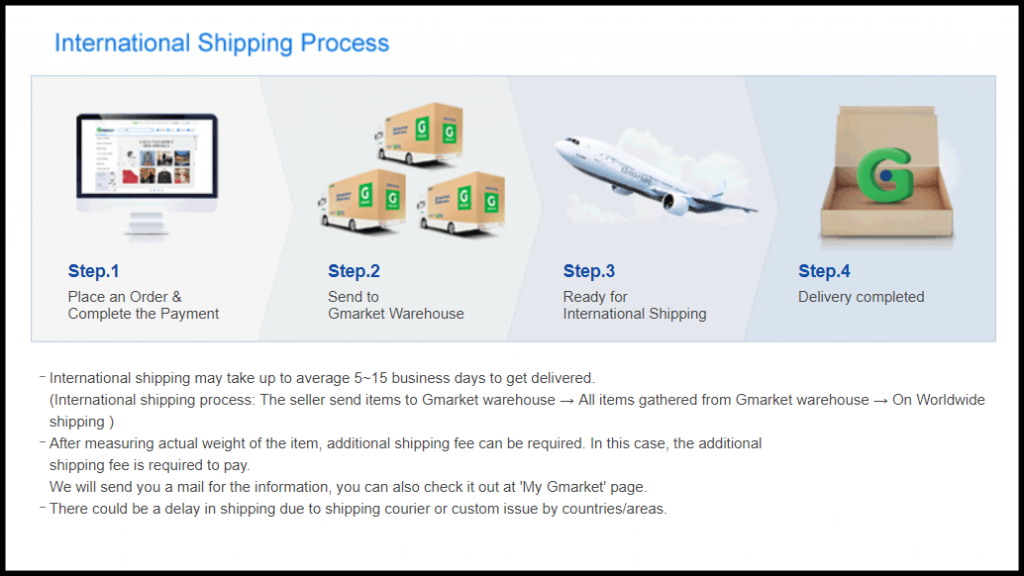 As for the standing rabbit plushie, you'll also be able to find it on the website sold by Lotte which is also a legitimate Korean shopping mall. You'll also be able to search other K-drama items in Gmarket with our method. Also, make sure you have registered an account so you'll be able to take advantage of their loyalty points, Smile Point, which are convertible to Smile Cash and can be used to buying your favorite K-drama merchandise.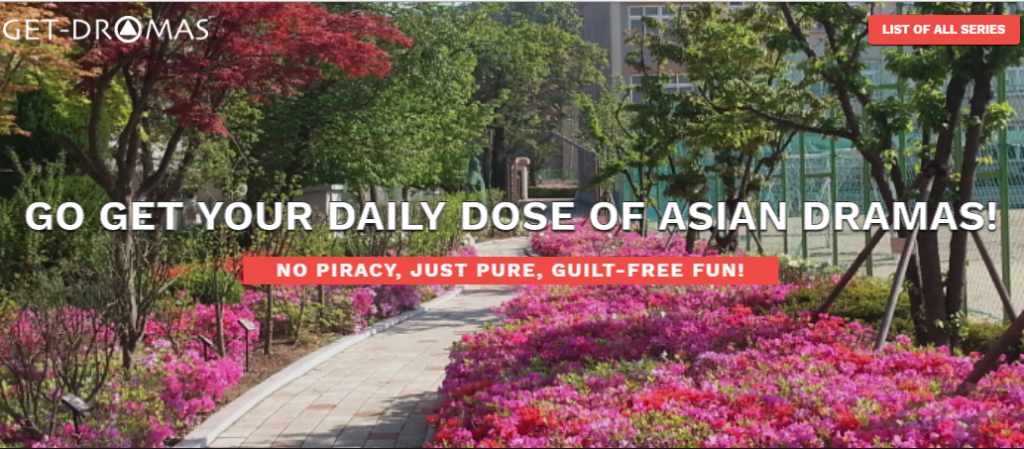 Find more cute plushies by watching more K-dramas. Visit our GET-DRAMAS page for the latest, high quality, and legal VODs!