The Quintessential Quintuplets' Website and Twitter Celebrates Nakano Sisters' Birthday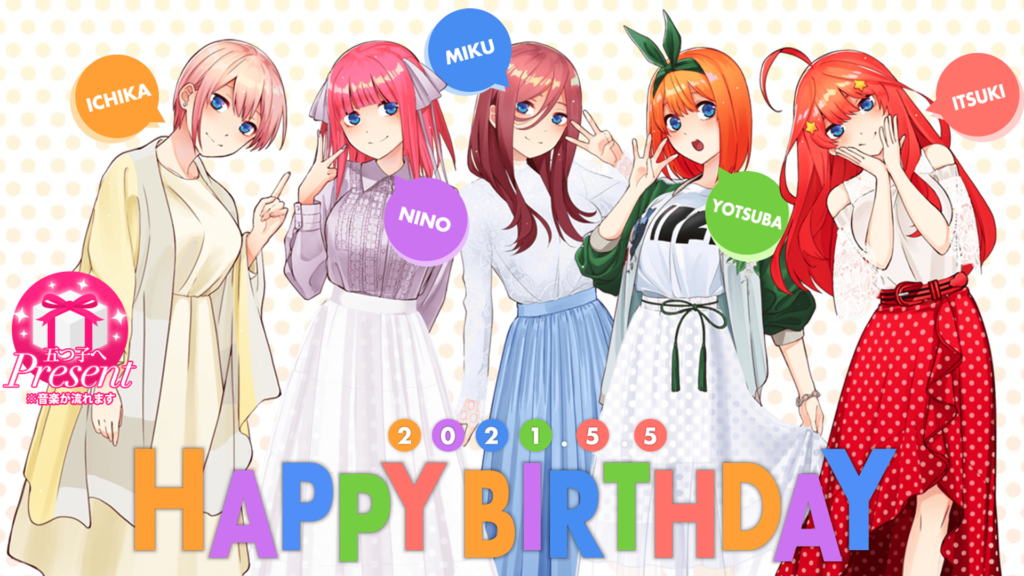 ---
The official website of the anime The Quintessential Quintuplets surprises the Nakano sisters (and fans) with a special one-day website design featuring the quintuplets' birthday greeting and special poses.
It's quite interesting that the lovely Nakano sisters would also have been born on a May 5th (5/5). Greetings shower in Twitter and you can see this with the hashtag #中野家五つ子誕生日 and #中野一花誕生祭2021.
You'll notice that the official Twitter account of Quintessential Quintuplets posted countdown prior to the sisters' birthday. These are photographs given by Futaro to the quintuplets.
Official manga of the series also celebrated with an illustration:
SOURCE: 5Hanayome Website