Banpresto World Collectable Figure: Dragon Ball Super Whis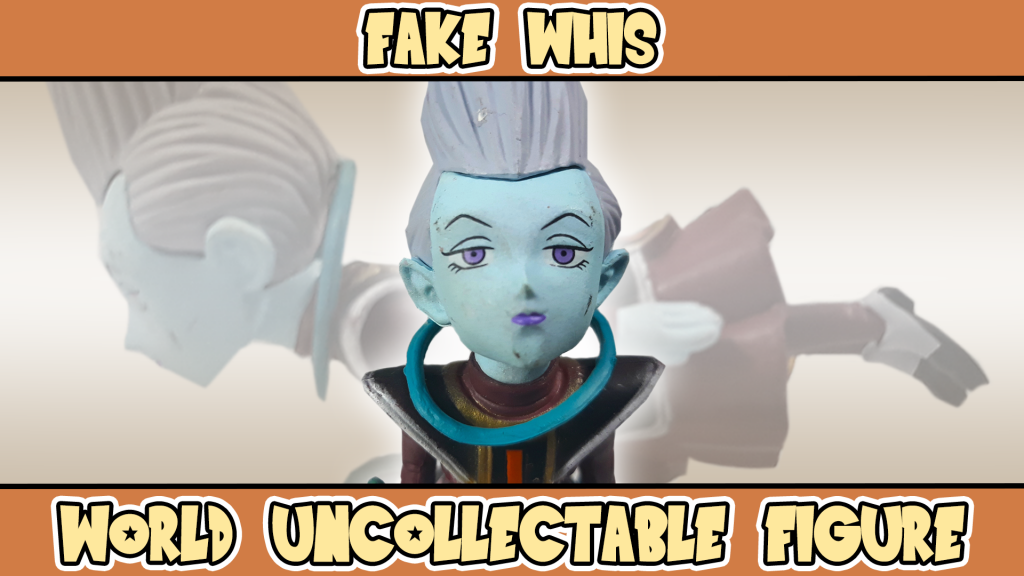 ---
CHARACTER DETAILS
Every God of Destruction needs a trustee adviser slash attendant who'll be bound to service to his deity. And believe it or not, Whis is actually the martial arts teacher of Beerus, the God of Destruction of Universe 7 where Son Goku and his friends live. There's no clear evidence on how strong he is compared to the Z-fighters — or even Lord Beerus himself — but judging from his background, he could be as spine-chilling as a God of Destruction.
Whis descended from an angel race. Much like Lord Beerus, he is fond of food which got him and the God of Destruction to love earth due to its finest delicacies. His calm but sarcastic personality isn't much different from his siblings who also serve lords of their own. Even though Whis seems like a character from the sidelines, he earns a spot in various figure series because there's no denying that celestial beings in Dragon Ball Super are indeed powerful.
Released in 2017, the World Collectable Figure: Whis marks the 30th anniversary celebration of the anime. The collection includes characters from Dragon Ball Super totaling 6 volumes — housing 6 mini figures per volume. The maker of such a delightful figure series is no other than Banpresto.
World Collectable Figures are highly sought after especially upon announcement of their release. Greedy pirates, however, see this as an opening to strike as they'll do whatever it takes to make a mere copy of the designs. This fake WCF Whis figure won't be able to break free from these pirates.
ORIGIN OF FAKE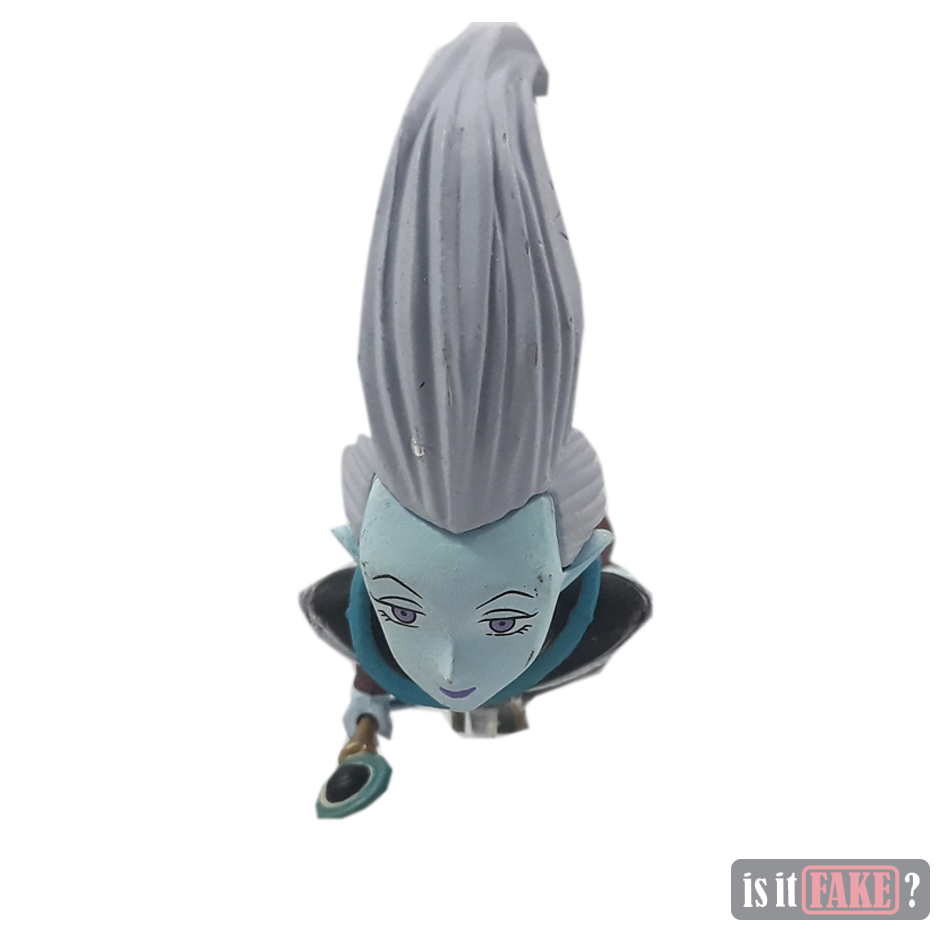 Bought on: AliExpress
Origin: China
Vendor: DoleToy Store
Distribution Area: Worldwide
Have you ever been suspicious when you see a low-priced figure? If something is too good to be true, then most likely, your hunch is totally right.
Shopping for figures in AliExpress should never be an option. The rampant sale of bootlegs in the website is just absurd that you wouldn't even bother to find which ones are legitimate. Although you might get tempted to buy from the website for its display of cheap prices, but you'll just be overly disappointed.
Counterfeit goods are solely made to deceive the buyer's eyes. Some bootleggers try to stick to an authentic item's price tag so that it would seem subtle. So it's best to know at least the basics on distinguishing a specific item. For instance, we'll be describing some points to take from this fake World Collectable Figure: Whis from the 30th Anime Anniversary collection.
DESCRIPTION OF FAKE
Like any figure that would definitely raise suspicions, the fake Whis figure comes with a box. You wouldn't really suspect it being a fake at first, and most likely, you'll be giving it the benefit of the doubt even though its 'branded' packaging looks frail.
The fake figure's box has a very unstable build which raises questions whether it's a bootleg or it's just made that way. The bottom and top flaps are bulged outward making it hard for the box to stand. If you already own a Banpresto figure, then this is a rare case of mishandling, but it doesn't seem that way.
You'd believe this box for an authentic Banpresto figure because it has the logo of the manufacturer. Needless to say, the appearance of the box does seem like that of the real one. However, there's one piece that's missing — and that is the sticker of authenticity from Toei Animation.
Looking at the real World Collectable Figure: Whis box, you'll hardly notice any difference. This is why this fake figure can be a bit terrifying because presentation-wise, you'll probably be fooled by it unless you get to see what's inside. There's also the factor from which store you're going to get it.
The fake figure's box is surely a hard case to crack, but more or less, Dragon Ball Super figures are licensed by Toei Animation. In addition, Banpresto is also known for being meticulous with such detail and will not miss out on putting their stickers on their products.
Upon opening the box, the components are sealed inside a plastic. It includes the figure itself, a base, and a connector.
The fake figure's base is just out of question since the connector doesn't fit on the figure from both ends. There's no way we can attach the bootleg to its base unless we do a modification. The problem being — the connector still has a plastic bit hanging which prevents the attachment.
As for the base itself, the imprint on its bottom seems believable at first, but if you have already looked up on information about the WCF: Whis, then you probably know that the figure was released in 2017. The imprint stating otherwise definitely means that the base is meant for another figure. For this reason, sadly, we won't be able to use the stand without cutting the plastic bit.
Now onto the bootleg Whis figure. You will notice a lot of stains from all around. If we're starting from its hair, an odd orange-ish stain can be seen. Not only that, numerous scratches creep from the other side. Oddly enough, you can also find an unpleasant crevice between its face and hair.
The face isn't much different from the hair. It's also full of stains and scratches that screams, "It's a bootleg!!" in front of anyone that looks at it. Unfortunately for people who bought such an item, whether they're aware of it or not, won't get any assistance from Banpresto. So if you'll be buying figures online, then it's best to avoid websites like AliExpress.
This bootleg is a total mess indeed. Judging from its texture, this figure isn't something to hold with your bare hands. It has this unknown powder particles on its surface which feels abnormal. From the looks of it, it could be the paint wearing off.
The fake figure's clothing has an awful lot of flaws. The shoulder pads, as you can see, are full with faded paint. Evidently, you can also see some misaligned patterns in the middle part of Whis' gear. Same defects can also be found at the back, and no different from the sides as well.
For a mini figure, the fake Whis figure sure has a lot of flaws. Bootleg mini figures tend to hide their flaws well, most if not all, and use this as an advantage to either convince people to buy the cheap stuff or fool people into getting it. Nonetheless, if you're a real fan of Dragon Ball Super, you'll probably be picky about the little things — let's say, like the bent staff of the fake figure which looks annoying, fyi.
As for the real WCF: Whis, the paint job is totally radiant. Aside from the obviously straight staff, the real figure absolutely fits its base to project its form — which is to fly. The patterns on its clothing are on the right spot, and there are no visible stains and scratches on sight. By patronizing authentic figures, you'll be able to appreciate the hard work of the makers.
Judging the fake figure's overall appearance, it may try to imitate the real figure, but it will never be valued as such.
PRICE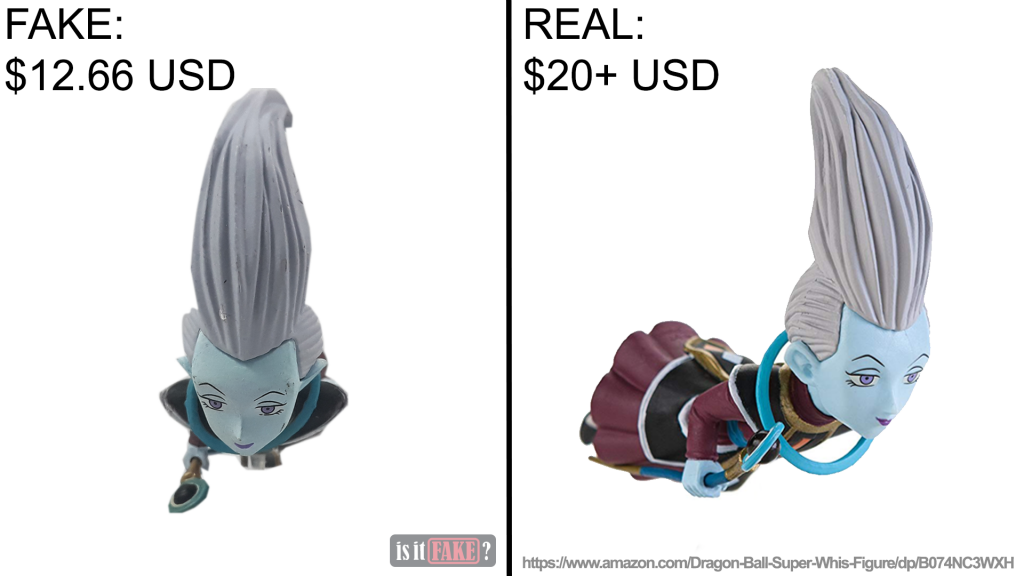 Judging both of the prices, the fake WCF Whis doesn't fall very far from the real one although the quantity is still to be considered. The fake figure actually comes with the complete 30th Anniversary set of FAKE Dragon Ball Super figures. All things considered, the fake Whis figure cannot be obtained alone, and if you're going to spend $12.66, then you should just buy the real WCF Whis.
WHERE TO BUY THE REAL WORLD COLLECTABLE FIGURE WHIS
As you can see, most Banpresto World Collectable Figure are only up for prizes in Japan. You could say that they're difficult to get but a number of trusted websites actually sell them, mostly in sets. So for a character in the sidelines like Whis, we can only cross our fingers hoping we can find one.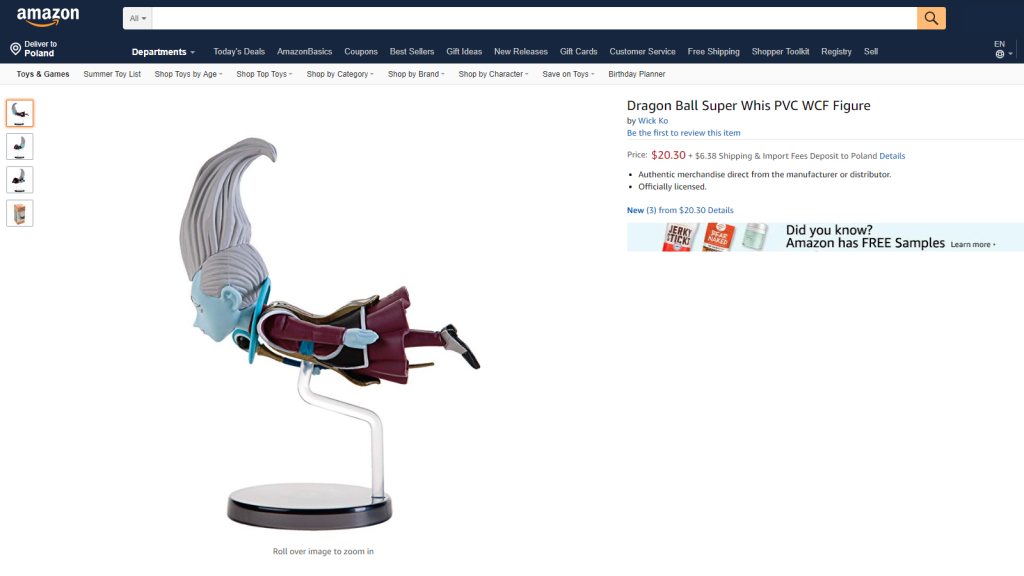 Luckily, we found the exact figure in Amazon for around $20.30. However, we would still recommend visiting a physical anime store as much as possible although the item claims it is an authentic.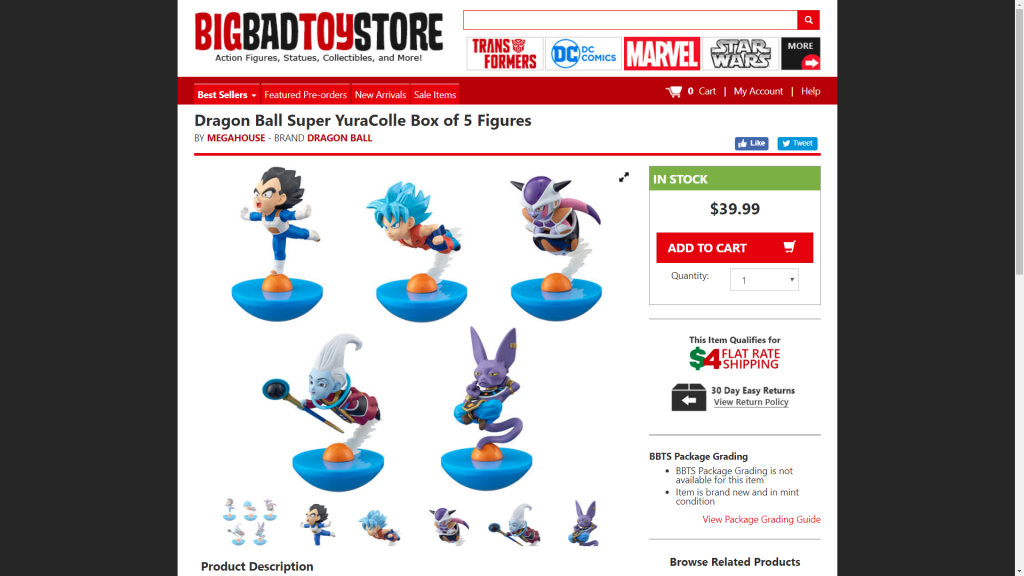 If you're a mini-figure and Whis fanatic, then BigBadToyStore has the Dragon Ball Super YuraColle set from MegaHouse. The set features 5 characters from Dragon Ball Super including Whis, of course! The set costs $39.99 which is a steal considering that the collection came out last December 2018.
OUR VERDICT
The fake WCF Whis is indeed a classic bootleg. It is an item full of scratches and stains which doesn't deserve to even be displayed on your desk. If you ever see the item personally, you'd wish you'd never taken it out of the box. The fake figure has a sketchy texture that tells you that the paint is tangibly harmful.
For a final thought, the fake Whis figure fails to be accurate on details which would leave you wondering how this fiasco get into the hands of bootleggers. This fake deserves a slap of 75% terrible rating — do yourself a favor, and give it a pass!