Darling in the FranXX: FREEing Zero Two Bunny Version Figure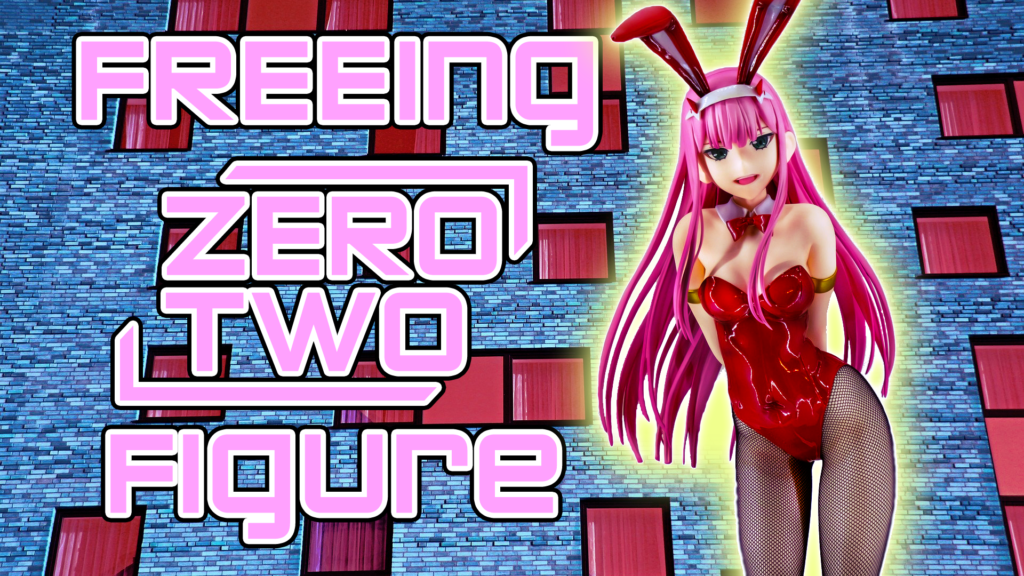 ---
Special Thanks to ChinchillaMoose from MyFigureCollection.net for making this article possible!
CHARACTER DETAILS
Born with Klaxosaur (a biological weapon) blood, Zero Two was always seen as monster growing up. She embraced her wild side and always acted on her instinct. You will be able to tell that while looking at her young monstrous appearance.
Growing up, Zero Two desires to be fully human. In the meantime, she fulfills being a partner to Hiro in the anime Darling in the FranXX.
Zero Two's personality comes off as racy and bold. She's seen as the dominant one between both genders. No wonder anime fans are attracted to her, and luckily, FREEing made it possible for Zero Two to appear in an adorable fashion — the Bunny outfit!
Let's take a look at her alluring horns topped off with a bunny headband, shall we?
FREEING ZERO TWO BUNNY VER. HIGHLIGHTS
For a first, we're looking at a 1:4 scale figure, a taller figure than the usual 1/7th scales. Just imagine the clarity of the details on this one. At approximately 43cm, she's definitely a gorgeous and heavy piece!
The bunny suit really suits her personality despite her tendency to be on the wild side. The clarity on the details are just impressive. You can spot that on the stringy stockings.
Needless to say, you can tell that the figure is smooth as silk from hair to toe. You would even mistake these photos as promotional, but they're pretty much personal photos. Pair it with proper lighting and a skilled photographer to take the shot, you'll probably get this quality off any amazing figure like the Zero Two figure.
From the sides, you can feel that the texture of the figure is well-polished. The pose also speaks a lot about the character's alluring personality. You bet she'd have you falling for her in a minute or two in that bunny suit.
The outfit, overall, really complements the character. Little details such as the bangles on her arms make the figure look more stunning, not to mention the lustrous heels and body suit.
The head band doesn't fall short on this. It's also as glossy as the suit, but you can still see the detail distinct to Zero Two — her horns.
At last, we can see the Zero Two figure up close!
FREEing totally hit the spot with those eye details of hers. You can tell that it glows with reflection. The expression is also within character. Beware — she can lick your face anytime!
From this angle, you'll see that the figure's hair flashes gracefully. You know that it has matte properties but the pink hair shines in this outfit. Generally, you'd think the character is poking fun in this design. Definitely, it's a waifu worth protecting.
OUR VERDICT
Initial Price: $227 USD
Current Price: $320 USD
The figure totally had a major boom in price from its preorder phase last July 2019. It's clearly an in demand piece considering that it's not available on Good Smile's online store anymore. The preorders were closed in many online stores as well such as Otaku Mode, BigBadToyStore, or even on Crunchyroll. From that alone, you can tell that the fans of Darling in the FranXX love this design.
In our own view, the Zero Two Bunny Ver. is a fantastic piece. Considering that it's a huge one, the details are really praise-worthy and enjoyable at the same time. It truly deserves a round of applause. If you're considering getting a Zero Two figure, then give this one a green light!